Have you heard of Lambretta scooters? The brand belongs to Italy but it had carved a niche among scooter lovers of India between the 1980s and 1990s. The models were assembled in India under licence from the 1950s into the early '90s.
After a long hiatus of nearly two decades, Switzerland-based consortium Innocenti S.A. has given a rebirth to the iconic scooter brand at the EICMA show, which started in Milan on November 7. The Milan-based brand celebrated its resurrection with the V-Special models -- V50 Special, V125 Special and V200 Special.
Vintage-themed stance in a modern technology-laden package is the new craze in two-wheeler world and it has been receiving encouraging response from customers. In the return, Lambretta relies on this growing trend.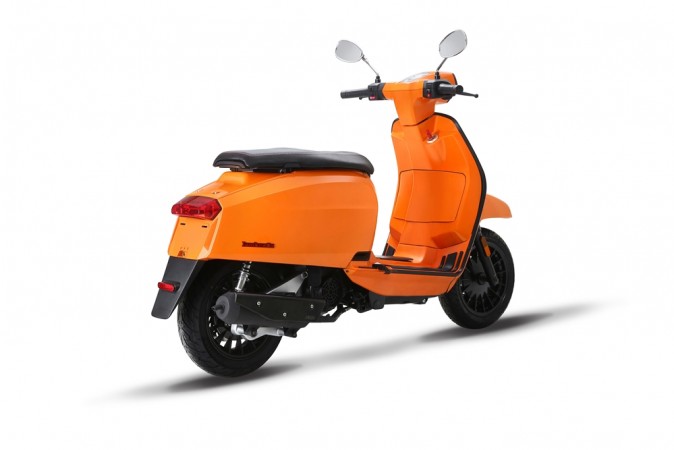 Austrian design studio of KISKA, which is responsible for some designs of KTM, Husqvarna, KSR MOTO and CFMOTO models, is the hand behind new Lambretta scooters. KISKA has taken inputs from Italian Lambretta community to blend classic Lambretta elements with modern interpretations in the new scooters.
The three scooter models have retro-charm of the 60s and 70s models featuring a steel body, aluminium forged parts and signature Lambretta design. The new scooter models also get replaceable side panels that can be bought in carbon as optional.
On the features front, the V-Special models will boast of LED taillights, disc brakes on the front and rear and digital displays with analogue speedometer (retro-theme). The 50cc version has a four-stroke engine from the start and the emission standard corresponds to Euro 4. An app with the Bluetooth connection will follow.
The new V-Special will go into production at the end of 2017. In February 2018, deliveries will start in Europe. Lambretta has already been able to find importers and contract negotiations are close to completion in around 50 other countries. India is reportedly one of the destination and launch can be expected in the second half of 2018.