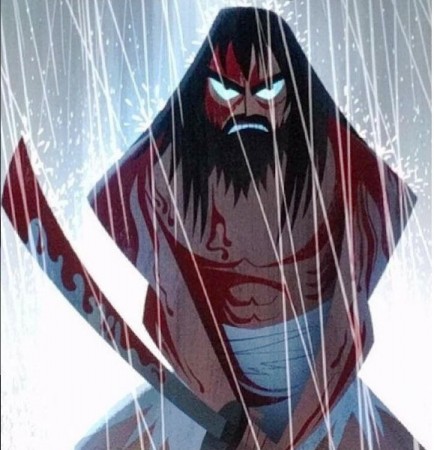 After years of speculations and rumours, fans of Cartoon Network's iconic animated series "Samurai Jack" will be delighted to know that their favourite cartoon show will be back soon with all new adventures of the rogue samurai.
According to Comic Book, "Samurai Jack" revival is currently under production in Los Angeles and will be aired this year during Adult Swim's Toonami block. The exact premiere date has not yet been revealed.
"Samurai Jack" is a four-time Primetime Emmy Award winning series that first premiered during early 2000s. The series has been created by Gennedy Tartakovsky and it follows the story of Jack, a samurai who journeyed through different time dimensions in order to defeat the demon Aku and revive his home planet, which was destroyed by Aku.
Though the original run of the show ended in 2004, the series developed a cult status among animation fans who have been demanding its return for over 10 years. Besides being in his own series, samurai Jack has also appeared in "super Secret Crisis War" written by Louise Simonson.
In an early interview with Comic Book, Tartakovsky had said: "I feel like it's culminating to a fever pitch almost. I feel like it's time to maybe finish the story. We've been trying to get the feature off the ground but maybe that's just fate's way of saying this is a television thing and maybe it should be a mini-series or something like that."
The website has stated that Cartoon Brew has revealed the first look at the promotional artwork of the revival series. Cartoon Brew posted the artwork on their Instagram account.
In the poster, Jack appeared to be the familiar old one that most of the fans are accustomed to. However, one major change is that he is covered in blood in the artwork, while in the previous series, he mostly fought the robots and mechanical creatures instead of living ones.