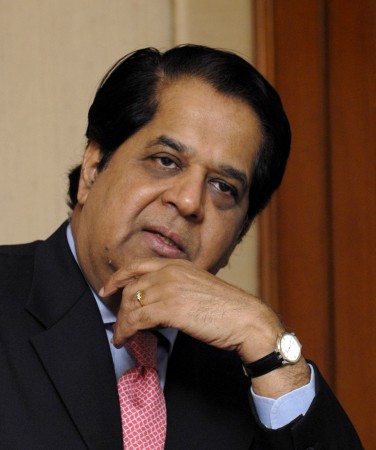 ICICI Bank Chairman KV Kamath has been appointed as the chief of New Development Bank proposed by the BRICS (Brazil, Russia, India, China and South Africa) nations.
India had been given the responsibility of choosing the president of the BRICS Bank, which has its headquarters in Shanghai. The president of the bank will have a term of five years.
In February, the Indian government confirmed its membership in New Development Bank, which will have $50 billion capital structure to focus on development of BRICS countries.
"The New Development Bank will mobilize resources for infrastructure and sustainable development projects in BRICS and other emerging economies and developing countries, to supplement existing efforts of multilateral and regional financial institutions for global growth and development," the government had told The Economic Times.
The bank is also proposed to have $100 billion in contingency reserves, with China remaining the biggest contributor with $41 billion. Brazil, India and Russia are expected to contribute $18 billion each followed by $5 billion from South Africa.
Other top officials of the bank are expected to be selected by the end of this month and China has nominated Zhu Xian as vice-president of the BRICS New Development Bank, who is currently acting as vice-president of the World Bank.
The New Development Bank is expected to begin its operation by August 2016.
"Introduction of the BRICS Bank will unlock trade between the BRICS countries and will also accelerate project exports which will help growth of infrastructure and renewable energy sector," Tulsi Tanti, BRICS Business Council Interim Chairman of India, said in February.