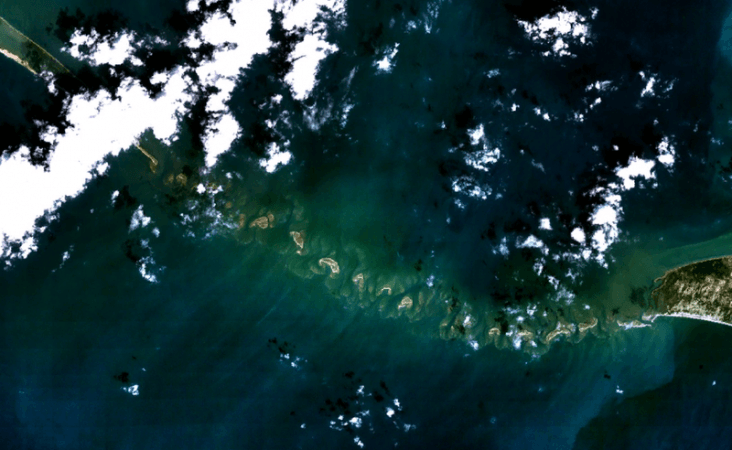 The Indian Council of Historical Research (ICHR) will examine the origins of Ram Sethu, also known as Adam's Bridge, a limestone bridge that stretches from Pamban Island near Rameswaram in Tamil Nadu to Mannar Island in Sri Lanka. The council will examine if the bridge is man-made or natural.
It is believed by Hindus that Adam's Bridge was built by god Ram and his army to reach Ravana's kingdom on that route when they were on their way to rescue Sita.
The ICHR is the apex body in India that funds historical research. They will be conducting a pilot study later in 2017 to examine if the limestone bridge is man-made or natural.
"There has been a lot of debate on whether it is a natural phenomenon or not without any scientific exploration. We want to find out if there is any material evidence to support the theory of human intervention," ICHR chairman YS Rao said.
At least 20 research scholars with an interest in marine archaeology will be employed for the study. They will be trained for two weeks in May, said ICHR's new member-secretary Anand Shanker Singh. He added that former ASI director and marine archaeologist Alok Tripathi has agreed to train the research scholars.
"Tripathiji has worked on the subject of Ram Sethu and is keen to help us," he said.
After the training, the team will be given diving lessons in Puducherry and will then explore the Ram Sethu for two months in October and November.
"This is just the first step. It is completely an ICHR initiative but we may approach the Centre (for help) if needed. Based on our findings in the two months, we will decide whether it should be pursued further," Rao said.
The limestone bridge's origins are much debated. Many people believe that the bridge was built by Ram. However, critics have said that the ridge is a natural phenomenon created through the process of accretion.
In 2008, the UPA government had told the Supreme Court, "There is no bridge. It was not a man-made structure. It may be a superman-made structure, but the same superman had destroyed it. That is why for centuries nobody mentioned anything about it. It (Ram Sethu) has become an object of worship only recently."