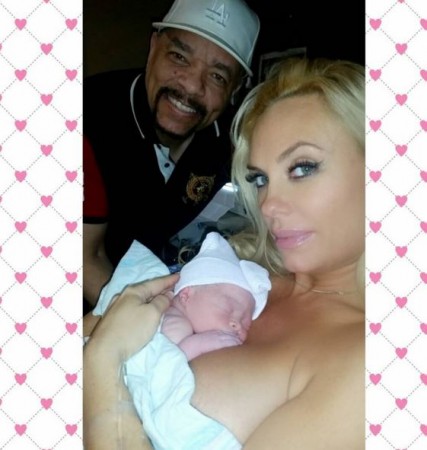 Rapper Ice-T is celebrating his 58th birthday on Tuesday, Feb. 16. Born Tracy Lauren Marrow, Ice-T begun his career as a rapper in the 1980s and is now one of the most popular celebrities in the world.
Ironically, considering his criminal past, Ice-T is now best known for the roles of Detective Odafin Tutuola in the long-running procedural drama "Law & Order: Special Victims Unit." He is also a business mogul and is married to swimsuit model Nicole "Coco Marie" Austin.
Their love is captured in the E! reality show "Ice Loves Coco," which was cancelled after three seasons in 2013. They later went on to do a talk show "Ice & Coco" on Syndication, which premiered on Aug. 3, 2015, and received a three-week test run.
After 13 years of marriage, Ice-T and Coco welcomed baby Chanel into their lives in 2015. The baby's birthday has not been shared with the public.
In celebration of Ice-T's 58th birthday, here are some beautiful and romantic photos with his wife Coco and baby Chanel: