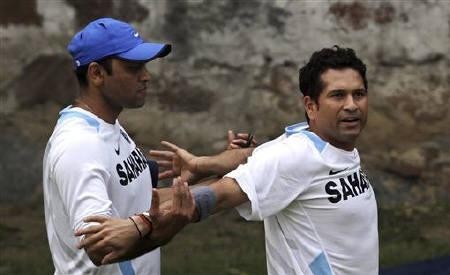 India secured third spot in the latest ICC Test rankings, pushing Australia to the fourth position after beating them 4-0 at home. South Africa is ranked No.1 and England is placed second after the thrilling draw against New Zealand.
India's 4-0 whitewash against Australia gave hope of securing the second spot in the ICC Test rankings but England held on to the second spot by registering a draw against New Zealand at Auckland on Tuesday.
South Africa, with 128 points, will retain the top spot when the cut-off date for the ICC rankings ends on 1 April. The No.1 ranked country will receive $450,000, while England will receive $350,000 for the second spot, India will get $250,000 and Australia $150,000.
Reliance ICC Test Championship rankings according to International Cricket Council:
| | | | | |
| --- | --- | --- | --- | --- |
| Sl.No. | Team | Matches | Points | Rating |
| 1 | South Africa | 36 | 4601 | 128 |
| 2 | England | 45 | 5137 | 114 |
| 3 | India | 42 | 4714 | 112 |
| 4 | Australia | 47 | 5191 | 110 |
| 5 | Pakistan | 33 | 3444 | 104 |
| 6 | Sri Lanka | 39 | 3574 | 92 |
| 7 | West Indies | 34 | 3112 | 92 |
| 8 | New Zealand | 34 | 2805 | 83 |
| 9 | Bangladesh | 18 | 20 | 1 |