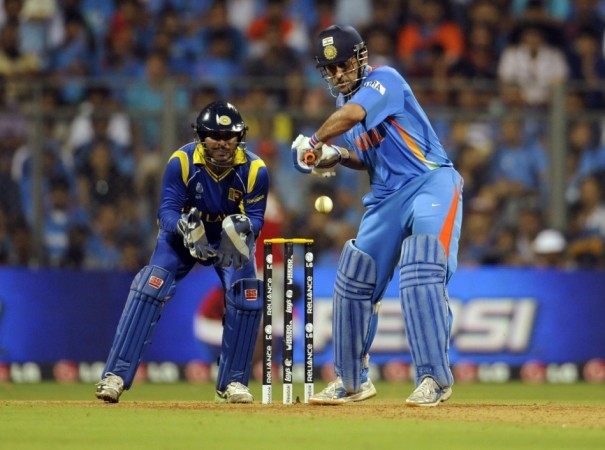 The International Cricket Council (ICC) Champions Trophy 2013 is set to begin on 6 June in England with top eight nations in the ICC ODI Rankings to fight for the coveted title.
The tournament, which is second in importance only to Cricket World Cup, will feature eight countries - Australia, England, India, New Zealand, Pakistan, South Africa, Sri Lanka and West Indies.
India and South Africa meet in the opening game to be held at Sophia Gardens, Cardiff on 6 June. The final match will be played on 23 June.
Australia, the defending champions, are the only country that have won the title twice since the conception of the tournament in 1998. Other countries that have won the title include South Africa (1998), New Zealand (2000), Sri Lanka and India (2002), and West Indies (2004).
Pakistan and England are the only countries participating in this year's competition that have not lifted the trophy, and Australia have lifted the trophy twice.
Tournament Format
Eight participating teams are divided into two - Group A and Group B - whereby each team will meet the other team in its group during the Group stage.
The top two teams from each group will move to the semi-finals. Winner of Group A will take on the runner up of Group B in the 1st semi-final, and the winner of Group B will meet the runner of Group A in the 2nd semi-final. Then the winners of 1st and 2nd semi-finals will meet in the final.
Champions Trophy 2013: Match Schedule and Fixtures:
Match
Date
Time
Teams
Venue
1, Group B
Thu, 6 June
03:00 PM
India v South Africa
Sophia Gardens, Cardiff
2, Group B
Fri, 7 June
03:00 PM
Pakistan v West Indies
Kennington Oval, London
3, Group A
Sat, 8 June
03:00 PM
England v Australia
Edgbaston, Birmingham
4, Group A
Sun, 9 June
03:00 PM
New Zealand v Sri Lanka
Sophia Gardens, Cardiff
5, Group B
Mon, 10 June
05:30 PM
Pakistan v South Africa
Edgbaston, Birmingham
6, Group B
Tue, 11 June
03:00 PM
India v West Indies
Kennington Oval, London
7, Group A
Wed, 12 June
03:00 PM
Australia v New Zealand
Edgbaston, Birmingham
8, Group A
Thu, 13 June
05:30 PM
England v Sri Lanka
Kennington Oval, London
9, Group B
Fri, 14 June
03:00 PM
South Africa v West Indies
Sophia Gardens, Cardiff
10, Group B
Sat, 15 June
03:00 PM
India v Pakistan
Edgbaston, Birmingham
11, Group A
Sun, 16 June
03:00 PM
England v New Zealand
Sophia Gardens, Cardiff
12, Group A
Mon, 17 June
05:30 PM
Australia v Sri Lanka
Kennington Oval, London
13
Wed, 19 June
03:00 PM
TBC v TBC, 1st Semi-Final
(Group A winner vs Group B runner up)
Kennington Oval, London
14
Thu, 20 June
03:00 PM
TBC v TBC, 2nd Semi-Final
(Group B winner vs Group A runner up)
Sophia Gardens, Cardiff
15
Sun, 23 June
03:00 PM
TBC v TBC, Final
(1st Semi-Final winner vs 2nd Semi-Final winner)
Edgbaston, Birmingham