The work-life balance is one of the important aspects of a professional, but most of them in India are unable to achieve it. A study for Arcadis' Sustainable Cities Index of 2016 showed that India is worst among its peer countries.
Most of us are busy with our hectic schedules due to which a section of people is unable to take time off for their family, friends, health or leisure activities. This, on certain occasions, impacts the individual's health, which can prove costly in the long run.
Staying healthy by exercising regularly is important and International Business Times, India, in collaboration with Fitbit decided to carry out a trial for a week where a few of their staffers were involved in a fitness challenge.
Eight staffers were selected to take part in the challenge that lasted a week. They were divided into two teams -- "The Burners" and "The Losers".
The Burners captain Sriparna Ghosh led the team from the front to win the challenge in a close contest. Sriparna was one of the two individual winners, along with Karthick Arvinth. The contestants in the competition shared their experiences: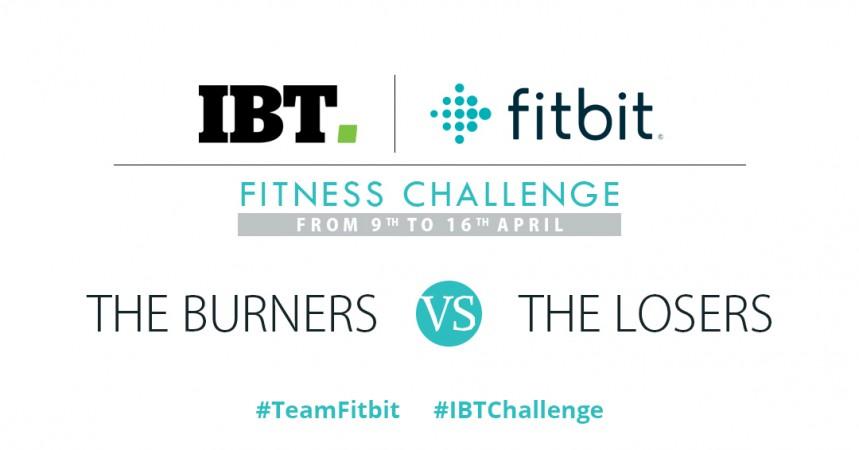 Sriparna Ghosh:"The Fitbit challenge was indeed the most exciting event at IBT till date. One week of hard work, wherein we were not only competing with our colleagues but also pushing our own limits was one hell of an experience. Nothing can beat the feeling of staying fit and also being commended for it."
Karthick Arvinth: "The best thing about Fitbit is how it motivates you to exercise more and generally be more active. It vibrates when you've been idle for too long and encourages you to meet your fitness goals for the day."
Suman Varandani:"The Fitbit challenge was a great initiative that motivated me to be active and opt for a healthier lifestyle as I could monitor my steps, calories burned, calorie intake, and also track my sleep. While many people are into fitness regimes, it is definitely beneficial if one gets to log each and every activity and set personal goals."
Ankita Mehta: "Ever since I gave Fitbit a shot, I began walking, exercising, pushing my limits, sleeping and eating better. It hardly took me two days to get into the routine. The challenge not only urged me to walk more but I also look forward to searching more ways to get fitter - maybe take up a cardio class or aerobics."
Sami Mansoor Khan: "The Fitbit-IBT challenge brought a new sense of energy into the workplace. The week-long competition helped participants see the importance of a healthy lifestyle. I was using the Fitbit Surge and the tracker's features are truly overwhelming. From tracking steps, calories, heart rate and sleep to mapping routes via integrated GPS, Fitbit Surge really showed every bit of progress I made, which helped me stay motivated."
Rishvi Pragasam: "I had a great time participating in the Fitbit challenge, although it did not go as I had planned. Nevertheless, I got back into exercising which I had not done for a while, having the fit bit really encourages you to 'step' it up. I think having a group and watching fellow colleagues and their progress can be a great sense of motivation."
Speaking about the Fitbit-IBT Challenge, Danish Manzoor, Executive Editor of IBT India (also a participant) said, "The whole idea of this exercise in collaboration with Fitbit India was to promote 'fitness-at-work'. We genuinely want our colleagues to include fitness into their daily schedules. During this week-long challenge, our journalists were not only chasing news but good health as well."