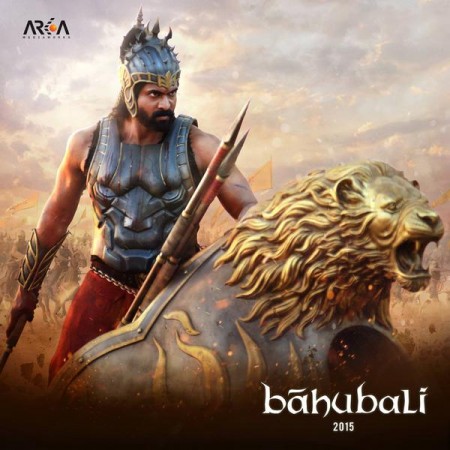 Rana Daggubati may have done numerous Tamil, Telugu and Hindi films but he is most renowned for his role as Bhallaladeva in director S S Rajamouli's Baahubali. The Hyderabad-based actor is today a national face thanks to the diverse range of films in his repertoire. In an exclusive chat with International Business Times, India, Rana talks about Baahubali – the Conclusion, his projects and more.
IBTimes: So you are busy shooting for Baahubali – the Conclusion?
Rana: I am shooting for three or four films. Currently, I am shooting for Baahubali and should wrap up my portions in about 15 days. I also just finished shooting for Ghazi and it should be ready for release early next year. The CG work for the film will be completed over the next few months. I start shooting for my Tamil-Telugu bilingual film with Kazhugu director Sathyasiva. It's a period film with romance and Regina Cassandra plays the leading lady. Then I have a Telugu film with Teja, which is a political drama. A large slate in multiple languages!
IBTimes: Tell us about the Sathyasiva film.
Rana: The film is set in British India and is a love story in that time. I'll be starting the first schedule of that film soon.
IBTimes: Any Bollywood films on the anvil?
Rana: The films I have right now will keep me busy till mid 2017. So I can only start work on any new film after that. I have too much on my plate right now. Moreover, Baahubali will also release in Hindi.
IBTimes: Are we going to see the hot, young Bhallaladeva in Baahubali 2?
Rana: You'll get to see the hot, younger version and the older, hotter version of Bhallaladeva! (Laughs)
IBTimes: What can the audience expect from Baahubali 2?
Rana: The spectacle is going to be far, far bigger than part 1. Baahubali sets up the characters, but in part 2, you'll see more emotional drama – what happened and why. It's more content-based and a much larger spectacle. When we made Baahubali, it was a bold move whether it was the costs or budgets and we were still a regional film. Today, Baahubali is a national film and a brand. We have been able to leverage on that and for instance, there are people who've worked on X-Men and 300 who are now working on Baahubali 2. There's a lot more convenience in making this film than there was in part 1. We are really happy.
IBTimes: Are we going to see a lot of romance from Bhallaladeva?
Rana: No! His only love is the throne and that's all it is. (Laughs)
IBTimes: Kattappa killed Baahubali. So all will be revealed in part 2.
Rana: Yes, and it can't be explained in words as to how he killed someone he was close to. It's a traumatic scene and there's much more to it.
IBTimes: Will the reason shock the audience?
Rana: Well, one thing I can say is that it will be satisfying. Baahubali part 1 was a war drama and it's the politics that happens in any war between kings.
IBTimes: Your peers like Ram Charan, Bunny and now Naga Chaitanya are married or getting married. You're the only bachelor left in Tollywood.
Rana: No, there are others too, like Prabhas. Marriage has not been in my mindspace at all. I have been working in different places and haven't been in the same place for a long time either. I haven't thought about it at all.
Related