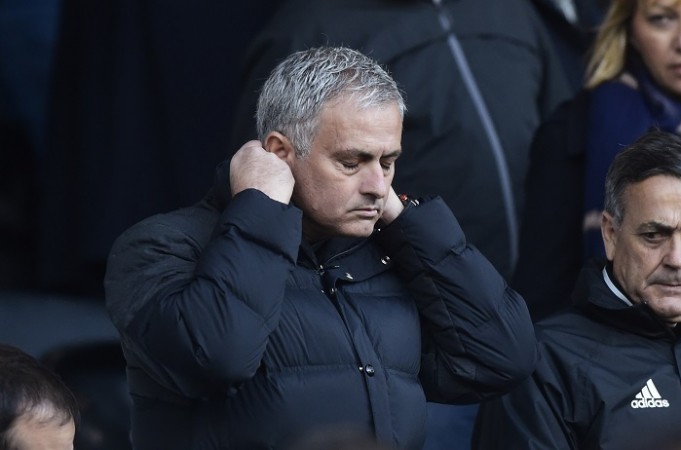 Zlatan Ibrahimovic broke his scoring drought, Paul Pogba found the back of the net as well, Manchester United beat Swansea City fairly easily to get back on course in the Premier League – so a pretty satisfying day for Manchester United. You would never have guessed that, though, if you were talking to Jose Mourinho after the match, with the manager questioning his own players' commitment.
Speaking to MUTV before the start of the game at the Liberty Stadium on Sunday, Mourinho made his feelings about Chris Smalling and Luke Shaw, who pulled out of the squad due to injuries, known.
"Smalling doesn't feel that he can play 100 per cent with his pain," Mourinho said. "Luke Shaw told me this morning that he was not in the condition to play, so we had to build a defensive line.
"Daley Blind has some problems but he put himself available to be on the bench and to try to help the team, so the people that are here are people that I trust for a difficult match."
Asked to elaborate after Manchester United beat Swansea 3-1 thanks to three first half goals from their two superstar players, Mourinho did not hold back.
"In every sport, and I know because I have friends and they play at the highest level in other sports, how many times you play and you are not 100 per cent," Mourinho, who had to watch the match from the stands owing to a suspension, queried. "I have a friend that is a big tennis player, he tells me he remembers more the times he played with pain than the times he played without any pain.
"To compete you have to go to the limits. It's a cultural thing for some and that's not my culture. There is a difference between the brave, who want to be there at any cost, and the ones for whom a little pain can make a difference. For the team you have to do anything, that is my way of seeing.
"Of course, it is not just the players, it is the players and the people that surround the players. Yes, it takes time [to change] but with the help of people like Phil Jones, who was playing without having even trained, Ashley Young, Wayne Rooney, with these people it will not be an impossible mission but a possible mission."
So, will the likes of Smalling and Shaw have a chance at returning to the starting lineup for Manchester United? Mourinho said the attitude of the players needs to change. "Exactly (they need to change)," the Portuguese said. "More than me, [for] Man United."