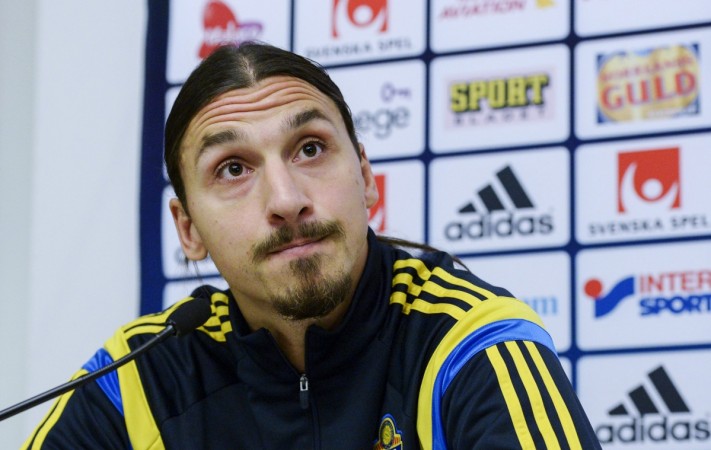 Paris Saint-Germain striker says that he was never close to joining Arsenal, rejecting Arsene Wenger's claims that he was on the verge of signing the Swede in 2001.
The 33-year-old striker, who was then playing for local side Malmo FF, was offered a trial for Arsene Wenger's side in 2001. But Ibrahimovic declined the offer as he felt that he did not need to prove his worth to any manager.
"Today, Wenger says it was a misunderstanding. But I didn't like being asked to prove myself," he told the Guardian. "I know I'm good enough. I don't need to show it to you. Either you know who I am or you don't."
"I remember being in Wenger's office and you could tell he was the boss. It was Wenger. But I don't think I was so close [to signing]. I went to Ajax the next day.
Ibrahimovic, who went on to play for Juventus, Inter Milan, Barcelona and AC Milan, says that he still has no plans of coming to England, inssiting that he is happy at Paris Saint-Germain.
"I am happy in Paris. I respect the Premier League. It's one of the best in the world and no other league has this media interest. But I'm happy I've played in so many different leagues," he added.
Meanwhile, the former Barcelona striker praised Chelsea boss Jose Mourinho, claiming that the Portuguese is "the most intelligent manger" he has ever met.
The Swede played under Mourinho at Inter Milan during the 2008-09 season before eventually moving to Barcelona for £57m in 2009.
"Mourinho is very intelligent," added Ibrahimovic. "He doesn't treat everybody the same. He knows how to treat people as individuals and to get 100 per cent out of them."
Although Mourinho has been criticised for manipulating players and using negative tactics against teams, Ibrahimovic claims that the Portuguese is the best manager he has ever worked under.
"Yes. In the way he approaches players and – 'manipulates' is the wrong word – gets them very pumped up? No doubt," added the PSG striker.