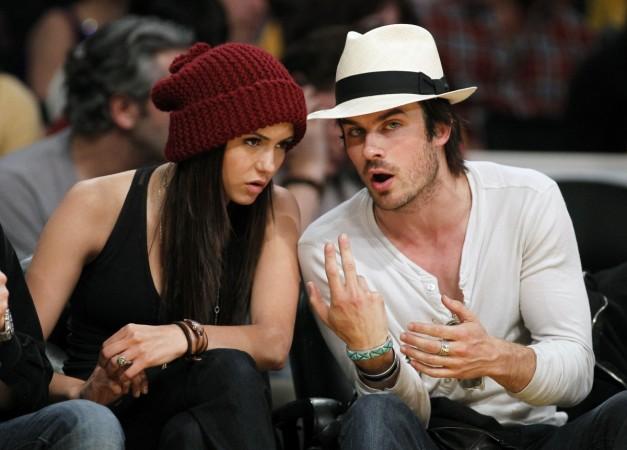 "The Vampire Diaries" actors Ian Somerhalder and Nina Dobrev, whose relationship drama has given much fodder for gossip, are believed to have finally confessed their love for each other.
The duo split back in 2013 after dating for almost three years, and Somerhalder even went ahead and got engaged to "Twilight" alum Nikki Reed. But the engagement seems to have made Dobrev realise how much she still cared for Somerhalder, who plays her on-screen love interest Damon in "The Vampire Diaries."
A Celeb Dirty Laundry report even claimed that Dobrev has asked Somerhalder to cancel his wedding to Reed, as she wants to give their romance yet another shot. Dobrev and Somerhalder's intimate "The Vampire Diaries" scenes have reportedly made the actress realise that she still has a chance with her former beau.
Click here to read their statement.