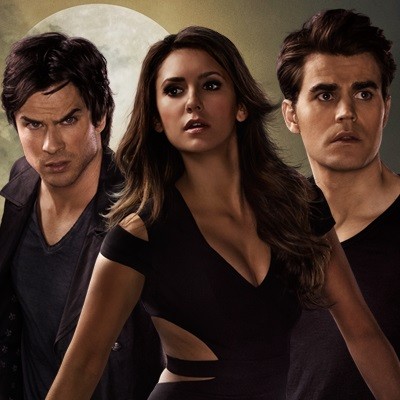 "The Vampire Diaries" have been attempting to keep the show as interesting as possible, and many feel the decision to bring Elena and Damon together could be a last bid to increase the show's ratings, which have been plummeting of late.
Although season 7 has been given the green light, there are fears that the show's dropping popularity could force the network to cancel the vampire drama. But even if the show goes on for another season, chances are high that one or all of the main leads – Ian Somerhalder, Nina Dobrev, Paul Wesley – would be replaced or let go.
In the last one year alone, there have been many rumours about one among the three main leads quitting the show to pursue better opportunities. And a majority of rumours have been hinting at Dobrev gearing up to quit the show owing to her alleged difficult working relationship with ex beau Somerhalder.
But there are chances of season 7 continuing with a whole new cast. Here's what Wesley told Collider when asked about the future of the show:
"I think that we have another year in it and then I'm not sure anything past that. For me, I'm really still enjoying it because I'm directing it now and so that, to me, is like this really new thing. I think if it weren't for the directing maybe I would be feeling somewhat stagnant, but I think next season will be kind of interesting because I think it's – I think they're gonna shift the dynamic because I'm not sure if it's gonna be the same cast, to be honest with you. So it'll be interesting to see what they come up with. And then I don't know what's gonna happen past that. I just, I don't know."
So who is most likely to leave the show? Based on rumours either Somerhalder or Dobrev might quit the show. While some reports claim the two have a strained relationship, others point out that Dobrev and Somerhalder have rekindled their romance, forcing his fiancée Nikki Reed to demand that he quit the show.
"The Vampire Diaries" airs Thursdays on CW.