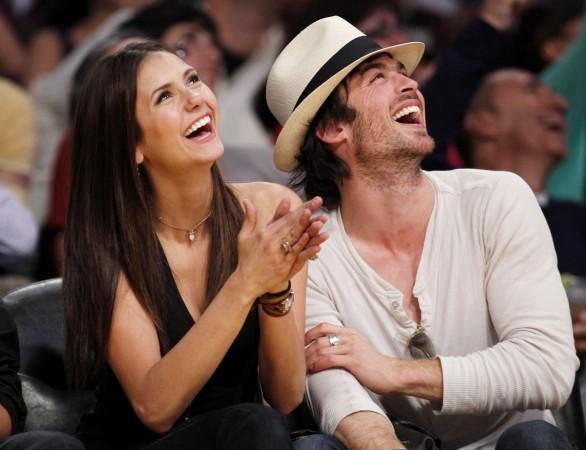 "The Vampire Diaries" actor Ian Somerhalder and his wife Nikki Reed are reportedly on the verge of getting a divorce.
According to a new Celeb Dirty Laundry report, the couple has been constantly fighting, and their pals now believe rushing into marriage was a bad idea.
Somerhalder and Reed got married after less than a year of dating, and it looks like the pair isn't on the same page when it comes to starting a family.
"Ian is 9 years older than his new bride, and pushing 40 years old – it's no wonder that he is eager to settle down. But, he and Nikki probably should have discussed their plans for the future before their wedding earlier this year," Celeb Dirty Laundry noted.
It remains to be seen if there is any truth to these claims, but Somerhalder's desire to have babies is well-recorded. However, Reed has been putting off making baby plans because she wants to focus on her career.
"They're arguing a lot. Nikki is ambitious and worries about derailing her career if she gets pregnant now," an OK! Magazine insider said, according to CDL, adding that Reed has expressed a desire to focus on work and travel before making baby plans.
Rumours have also been swirling around of Reed's insecurity regarding Somerhalder's alleged closeness to his former lover, Nina Dobrev, whom he dated for about three years before calling it quits in 2013. Reed has been allegedly pushing her husband to leave "The Vampire Diaries" so that his name would no longer be linked to Dobrev's.
Ironically, one of the reasons for the Dobrev-Somerhalder split was the actor's desire to start a family. But Dobrev did not want to settle down. "Ian was starting to talk marriage while Nina's just getting started on her career," an insider told In Touch magazine in 2013. "Nina still loves him but isn't ready to make that huge commitment. She's just too young for Ian."