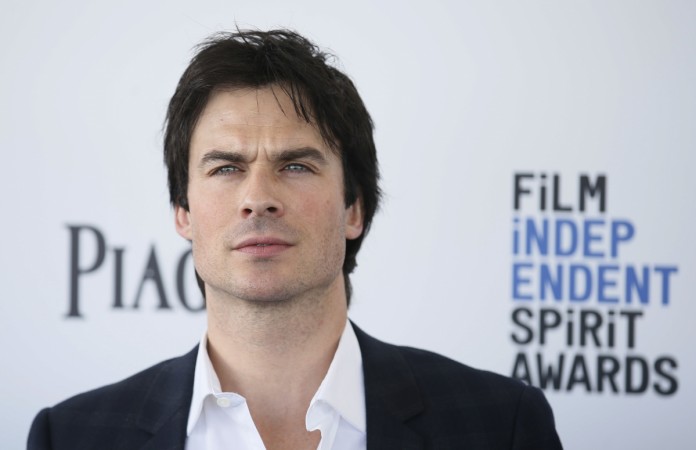 Ian Somerhalder's recent interview with TVGuide, where he spoke about the upcoming episode of "The Vampire Diaries," has caused frenzy among fans of the vampire drama. The actor revealed that Season 7 episode 16 could result in the death of some wonderful characters.
The April 1 episode, titled "Days of Future Past," will see Rayna persuading Stefan to magically transfer the mark from the Phoenix Sword to Damon. However, Stefan won't be on board with the idea. The episode has been directed by Somerhalder.
"This one was really about telling the story of this whole group of individuals and how they're all intersecting. And we lost some very wonderful, very beautiful characters in this episode," Somerhalder told TVGuide about the episode. "It was just about tugging on the heartstrings of the audience and really allowing them to feel these characters."
Who will die in Season 7 episode 16? Because the summaries for episodes 17 and 18 have already been leaked online, we can safely assume that all the main leads such as Somerhalder's Damon, Paul Wesley's Stefan, Kat Graham's Bonnie, Michael Malarkey's Enzo, Candice Accola's Caroline and Matt Davis' Alaric are safe. However, Bonnie, Caroline and Alaric won't appear in the episode.
The death, according to a majority of fans, will be the Heretic girls -- Nora and Mary Louise. Either one or both of them are expected to die in the upcoming episode.
"The Vampire Diaries" returns Friday, April 1 at 8 p.m. EDT on The CW. The synopsis for "Days of Future Past" according to Wikia reads:
In an attempt to make things right with his brother, Damon offers to have Stefan's scar magically transferred to him, only to discover that doing so may come with some unexpected consequences. With time running out and Rayna closing in on Stefan, Valerie desperately attempts to reason with Damon before it's too late. Elsewhere, after being framed for breaking Rayna out of The Armory, Enzo attempts to clear his name, but not before a violent run-in with Nora forces him to make an upsetting discovery. Matt also appears.