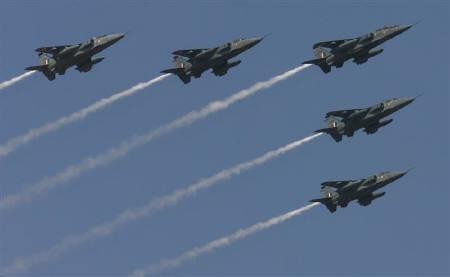 Air Marshal Arup Raha, an ace fighter pilot in the Indian armed forces, will take over as the 24th Chief of India Air Force (IAF) staff from 1 January 2014, the government announced on Tuesday.
Raha, who at present is Vice Chief of Air Staff, will take over the new position after the retirement of Air Chief Marshal NAK Browne on 31 December. The 59-year-old Air Marshal will serve as IAF chief for the next three years.
The IAF commissioned Raha as Vice Chief of Air Staff on 30 June to prepare him for the new role of heading the forces. This brief tenure is helping the new chief understand IAF's current and future plans as well as India's strategic position.
Raha was commissioned into the IAF on 14 December 1974 in the Fighter Stream of the Flying Branch as a combat pilot on Russian-make MiG-21 and MiG-29 aircraft. In a career spanning nearly 39 years, he has the distinction of commanding IAF's spearhead force Central Air Command and Western Air Command along with other various command, staff and instructional appointments.
He has also served as Air Attache at the Indian Embassy in Ukraine. He is a recipient of the Param Vishist Seva Medal, the Ati Vishist Seva Medal and the Vayu Medal for his distinguished service at IAF.
He was the Directing Staff at Flying Instructors School in Chennai, Gwalior-based Tactics and Combat Development Establishment of the IAF. He has also completed a Strategic Nuclear Orientation and a Junior Commanders' Course.