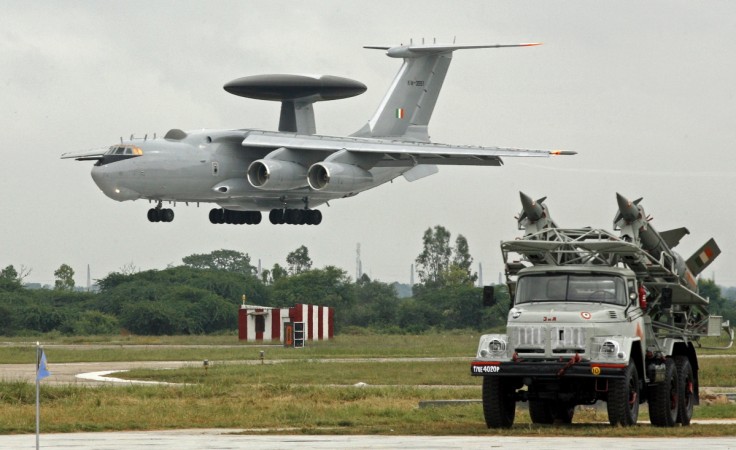 The Western Air Command (WAC) of the Indian Air Force (IAF) has been put on high alert ahead of the massive combat exercise code-named TALON. Unmanned aerial vehicles (UAVs) are also being used to conduct surveillance. This is the first time that IAF has undertaken such a move, reports said.
The exercise is expected to be held at Halwara Air Force Station in Punjab's Ludhiana district. It will feature frontline fighter aircraft of the IAF - Sukhoi Su-30MKI, Mirage-2000, Jaguars, MiG-29 and other force multipliers like Airborne Warning and Control Systems (AWACS) and mid-air refuellers.
This is also the first exercise that IAF is conducting after the terrorist attack at Pathankot Air Force Station in January. UAV surveillance during the attack had uncovered terrorists hiding in bushes.
With the nodes of Integrated Air Command and Control System (IACCS) also becoming operational on the western front facing Pakistan, the exercise will be conducted in networked environment.
The first Defence Acquisition Council (DAC) meeting chaired by Union Defence Minister Manohar Parrikar in November 2014 had cleared decks for expansion of IACCS from 5 nodes to additional 4 nodes.
A network centric exercise allows a commander to have real-time data from all the ground and air radars at one central place. It lets the commander check redeployment of assets and personnel on ground.
The performance in the exercise will be rated with reports by independent bodies like DASI and AEB, IAF source told PTI.