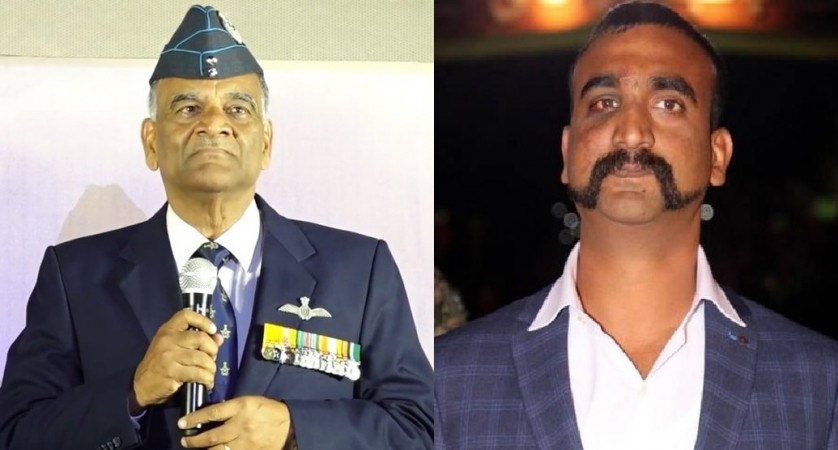 The father of Wing Commander Abhinandan Vardhaman claimed that the Balakot air strike by the Indian Air Force (IAF) over the terrorist camps in Pakistan on February 26, 2019, might have killed nearly 300 people.
Retired Air Marshall Simhakutty Vardhaman while addressing the students of defence studies at IIT-Madras said that the laser-guided smart bombs (SPICE - 2000) used for the air strike was deployed at a time when a maximum number of terrorists belonging to Jaish-e-Mohammed (JeM) were inside the camp. The structural damage might be limited, but the fuse of the bomb is delayed to ensure maximum casualties", reports TOI.
According to the senior Vardhaman, the biggest threat to the IAF was the F-16 fighter jets of Pakistan and their Advanced Medium-Range Air-to-Air Missile (AMRAAM) missiles. He said that the IAF did a lot of deceptive work to misguide Pakistani jets to bomb the Balakot terror camps.
"Basically, we launched seven aircrafts towards Bahawalpur, which is the headquarters of JeM. Pakistan thought we were on the way to attack Bahawalpur and sent F-16s to engage with our fighter aircrafts. Simultaneously, we launched aircrafts to attack Balakot. In a nutshell, the Pakistan Air Force was deceived completely," he explained, reports TOI.
According to hi,m Pakistan was aware that India will retaliate for the terror attacks, but "they did not realise that we got into their territory", he said.
The Wing Commander Abhinandan was held captive by the Pakistani authorities after his MiG 21 Bison went down while engaging in a dogfight with Pakistani jets on February 27. He was manhandled by the villagers after he landed in a village in Pakistan-occupied-Kashmir (PoK). He was released by the Pakistani authorities on March 1 at the Wagah border.
Ever since the Pulwama terror attack by JeM, both Pakistan and India have been on a rough surface. India's retaliation to the terror outfits in Balakot has stirred more tensions between both the countries.