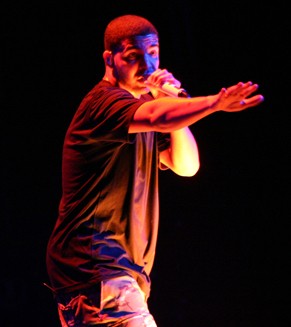 Drake joked about Rihanna during a stage performance at Cynthia Woods Mitchell Pavilion in Texas recently, suggesting that his relationship with her would not have ended if he were as good a dancer as Chris Brown is.
The rapper was performing with Lil Wayne on 27 September and suddenly a dance battle ensued between the two. Wayne said he has been listening to a lot of Chris Brown's songs lately and that encouraged him to dance.
"I have just been listening to too much Breezy lately, I just had to do it," Wayne said as he showed the world his dance moves, according to reports by Hollywoodlife.
As soon as Wayne showed his moves, Drake mock-lamented not being able to dance so well. He told the crowd that if he knew good dance moves, he would have held on to Rihanna. "Maybe I should've brought that sh*t out earlier. Maybe I could've made that sh*t work a little better with Rihanna," he said.
Drake has dated Rihanna off and on. Though the couple never confirmed their relationship, rumours were rife that Drake and Rihanna were serious about each other.
"He's just confident and knows that what he has with Rihanna is genuine and real," the source had revealed at the time Drake and Rihanna was reportedly dating as per the website.
However, the two called it quits after a few months of dating. The reason for their break-up is believed to be Drake's busy work commitments.
"She was mad at him because he had told her 'babe, you're too needy. Let me hustle babe. Let me work.' That really hurt her feelings because she really loved him and wanted things to work out between them," a source had revealed to the website after they split.
Both Rihanna and Drake never talked about their relationship or break-up publicly. However, now that Drake mentioned Rihanna's name in the concert, it remains to be seen what she has to say about the rapper.
Rihanna is currently understood to be single and focusing on her career. She is being considered to sing a song in the next James Bond film, however, the report is yet to be officially confirmed.