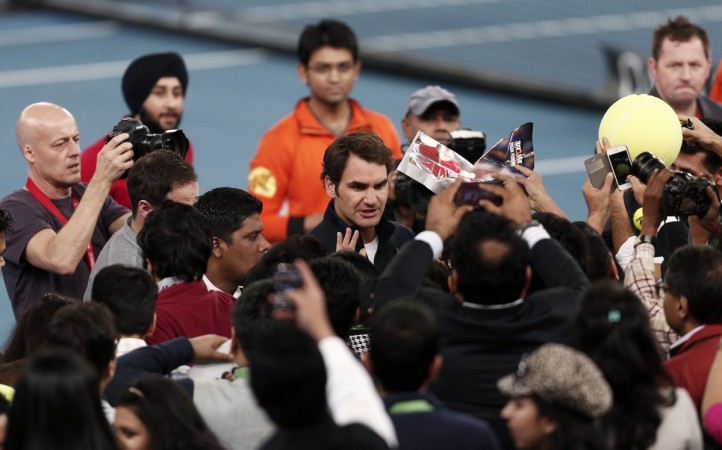 Roger Federer has stated that he would be back in India in the near future to explore the country "in a big way".
The Swiss maestro, who is part of IPTL outfit Indian Aces, was in New Delhi for the last two days to feature in the India leg of the competition.
Federer led the Aces to a comprehensive win over Singapore Slammers on Sunday, triumphing in the singles, doubles and mixed doubles matches. The 33-year-old also put up a good show against the UAE Royals on Monday, where he came up against Novak Djokovic in both singles and doubles categories.
The 17-time Grand Slam winner has now hailed the two days he spent with the Aces in the capital and insisted that he would visit India with family one day, to explore the "beautiful country".
"I really enjoyed it (being in India). Unfortunately I could not do much of those trips but I know that one I will definitely travel India in a big way," PTI quoted the tennis legend as saying.
"I hope to get the company of some locals while I am travelling India. There is much to see. I want to come with family and hopefully we can do it in peace. I would really like to travel this beautiful country."
Federer enjoyed immense support from the crowd in what was his maiden visit of India. The Swiss has now thanked the fans for turning up in big numbers and cheering for him throughout the two fixtures.
"My fans are the ones who support me the most. They know how much I appreciate their support. I don't really scream about it all the time and they know it.
"But if they don't know and they are insecure that I didn't appreciate, or I didn't see the banner, I didn't see the flags, didn't see the t-shirt, I wanna tell them I did and I really loved it. And that is why I came here. I loved it. I can't thank them enough."