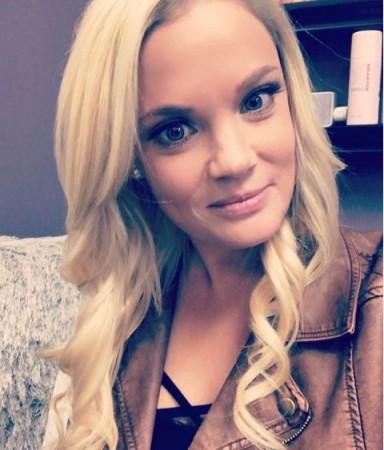 Ashley Martson of TLC's 90 Day Fiance has revealed horrific details of sexual abuse she suffered as a teenager. In an emotional Instagram post, she narrated the ordeal and revealed the real reason she decided to speak about it.
"Yes, when I was 19, I was kidnapped, raped and almost killed by a stranger," she wrote on her social media account while sharing a screenshot of a 2009 report from the news outlet York Dispatch. "As most of you know an old friend decided to send the tabloids a very personal story about me," the reality star wrote in the lengthy caption and also explained why her friend leaked the story to the media.
"Many outlets were reaching out to me for comment. I reached out to @johnyates327 who was also sent the story and asked him to leak it first because I wasn't sure how the other tabloids would portray me," she added and urged her followers not to slam her friend John Yates. "I knew he would post it with dignity and respect with the understanding that this is a very sensitive subject. People are disgusting. Sending this story to tabloids shows how shitty people really are. Everyone take it easy on @johnyates327 he has my permission," she concluded.
In the 2009 report, the website claimed that a Philadelphia man named Sean Patrick Gallagher, then aged 39, has been convicted of kidnapping and raping a 'young woman' in 2005. He followed Martson and put a blade from a box cutter on her neck to demand money from her.
According to the report, the accused bound the victim's "hand with zip ties so tight, her hands turned blue. She was terrified he was going to kill her," before raping her after she said she had no money.
The reality star who is engaged to Jay Smith and are currently filming their day-to-day life on the hit TLC reality show is receiving support from her fans on social media. "I am sorry you experienced this. Far too many of us have a journey never to be expected. Don't let this define you and from what I see you don't. Keep smiling," one of her followers wrote on the image sharing website.
"So sorry you went through that ordeal hun! I love how you rise to the occasion at all times with dignity and class," another fan added.