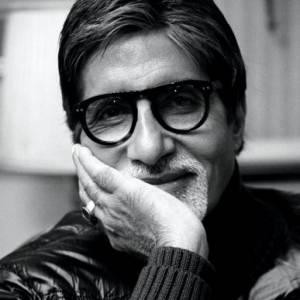 Amitabh Bachchan is one of the most beloved actors in the film industry and is idolized by many people from across the world. Despite the overwhelming respect, the Bollywood megastar yearns for attention from nine-month-old granddaughter Aaradhya.
During promotion of his television quiz show "Kaun Banega Crorepati season 6", the 69-year-old talked about Aaradhya and his birthday plans for Oct 11.
"The only thing I want her to do right now is to start giving some importance and realise that I am her grandfather. So far the only thing that she has been able to understand is that this bearded person is going to play an important role in her life. She keeps playing with my beard," he said according to NDTV.
"Although, she has not started speaking yet, she is making some efforts," he added.
He also revealed that Beti B shares a trait with him. Just like her grandfather, Aaradhya stays awake till late night. While the actor stays awake for blogging and tweeting, Beti B plays till the wee hours of the morning, keeping parents Abhishek and Asihwarya awake to give her company.
"So far Aaradhya has been very thoughtful; she hasn't so far given me the reason to keep awake at night. But yes, she keeps Aishwarya and Abhishek awake till very late at night," he said according to a media report.
Earlier, the actor revealed that the toddler is the one who misses him a lot when he is away from home.
"Yes I do get about four to five hiccups in a day. I'm sure many people think about me, but I think my granddaughter (Aaradhya Bachchan) misses me a lot," Amitabh said adding, "I'm done from here I will go and meet her."