Though "Modern Family" star Sarah Hyland has no regrets over her break up with Matthew Prokop, her ex-beau seems to be looking to for a chance to rekindle their romance.
Prokop recently posted on his Twitter page, "I want to... But I can't". The tweet came right after Hyland uploaded her birthday photos with Ansel Elgort.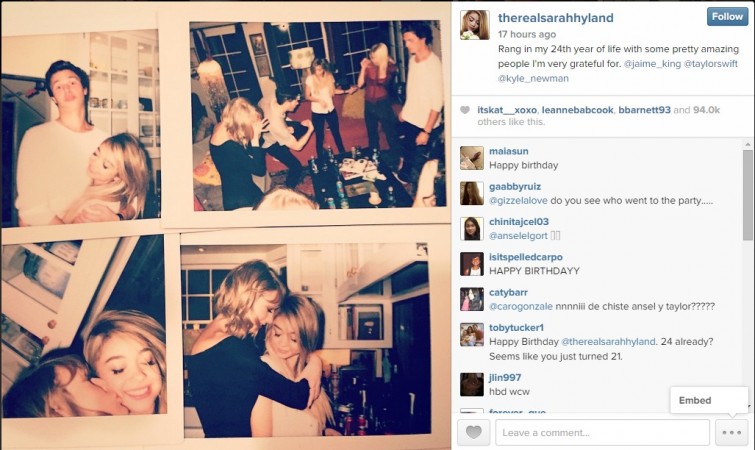 The "Modern Family" star's birthday collage on Instagram captioned "Rang in my 24th year of life with some pretty amazing people I'm very grateful for", shows Hyland hanging out with her close friends - Elgort, Taylor Swift, Hailee Steinfeld, Ellie Goulding and Kelly Osbourne.
Meanwhile, an image from the collage, which shows Elgort getting super cozy with the young actress, has sparked rumours about their relationship. Several gossip sites have reported news of their dating.
However, some Prokop-Hyland fans are still waiting for their patch up news, like Davonte Gomes who tweeted, "Doing good so far I am loven one day you and Sarah will good to each other".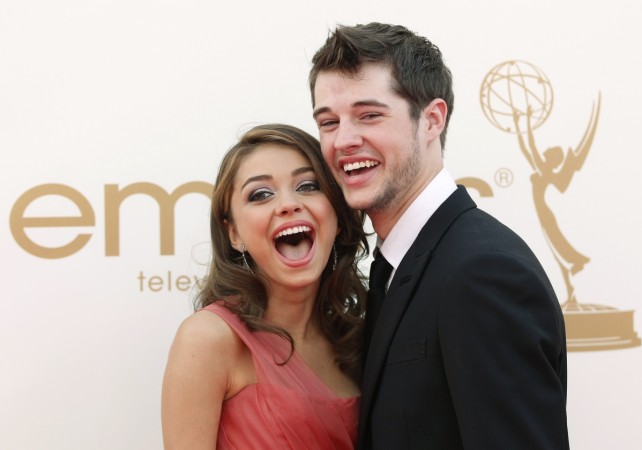 The young celebs, who called-off their relationship last year, hit the headlines ever since Hyland decided to get a restraining order against Prokop.
In September, the young actress sought a court order against her ex-beau claiming that he had physically and verbally abused her during the last four years of their relationship.
In the court document, Hyland stated that Prokop allegedly pinned the actress against a car door during an argument over her outfit in May and repeatedly called her a c**t and choked her.
As per the court orders, her ex-boyfriend must stay 100 yards away from her. Additionally, he cannot threaten, attack or harm her pet in any way and must not possess ammunition or a gun. He has also been asked to stay away from her workplace.