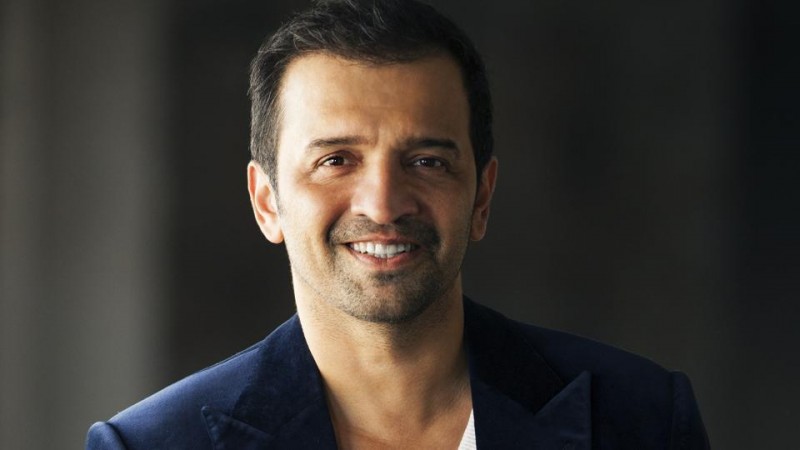 Ace photographer Atul Kasbekar, who made his debut as a producer with Neerja, starring Sonam Kapoor, has come up with a refreshing story -- Tumhari Sulu.
In an exclusive conversation with International Business Times India, Atul Kasbekar opens up on how he achieved both the creative and business success in his films, how to look for good stories and on "selective outrage" in Bollywood.
After Neerja, you have yet again hit the ball out of the stadium with Tumhari Sulu...
Making movies that are appreciated by both critics and audiences alike is not an easy thing to do. There are movies where critics appreciate, but nobody goes and watch it. And there are movies that do well at the box office but critics slam them. It is a difficult task to balance these two aspects in filmmaking.
I am very thrilled to witness that Tumhari Sulu has been accepted. It just goes to show that India is looking for different kind of heroes who do extraordinary work in their ordinary life.
To what extent does box office success matter to you?
At the end of the day, I am extremely responsible for other people's money. It's a business. It is paramount that we must keep ourselves financially responsible with our partners.
Both our films come under a term that is rarely used in Bollywood -- underbudget. We finished Neerja in 42 days and it was all without compromising and wasting even a single penny.
If someone is investing their money, I will make sure they get profit out of it. I would like to build that reputation in the future where my my partners or whoever I work to say that these people were really honest and hardworking.
The shelf life of actresses in Bollywood is way shorter than their male counterparts. What's your take on this?
I think we are bit in a flux for the last 2-3 years. We are in a state of content right now. There is no kind of that conduct right now, I assure you. You have to put your best foot forward and best efforts in whatever you do. And hopefully, things will work out regardless of what anyone else say. This is something I personally believe.
Female actresses are not considered as bankable stars in Bollywood. How can you change this perspective of the people in the industry?
I don't know whether Tumhari Sulu is bankable or not but we were chasing and compelling content which everybody else is trying to do right now. Fox Star Studios had no business talking to me and producing anything for us. There is no track record of our production firm and there is certainly no difficult film than Neerja for a first time Hindi film director and for an actor who didn't have big history of stellar hits like Kangana and Vidya have had it. The fact that matter is the script we put in front of them was so good and of course I had the rights, they didn't want to walk away from a really very good script. And nobody has touched it for a very long time.
In Tumhari Sulu, you have recreated Sridevi's iconic song Hawa Hawai and fortunately it struck the chord with the audiences. But don't you think that despite having immense talent, Bollywood is falling short in offering audiences with new and original songs?
We have three original songs in the film. Frankly, Hawa Hawai became a hit because we did not want to mess with the classic. We kept the original Kavita Krishnamurthy's voice and then overlaid on that. You should not mess with the things that people absolutely loved. And the song lyrics "Main khwabon ki shehzadi" is relevant with Sulu's life.
But frankly, if you ask me, the song that worked better is Ban Ja Tu Meri Rani that got millions of hits on YouTube which is the combined hits of the other songs in the film. It's a sixer.
Can we say that remake is the new original in Bollywood since filmmakers are focusing more on remaking old hit films?
You know recently I saw "Murder on the Orient Express" which is one of the great movies of all time having a stellar cast of Johnny Depp, Penélope Cruz and other talented people. If I am not mistaken, this is the third time the movie has been remade. Studios make commercial calls while selecting a film. Whenever someone gets a franchise or remake kind of potential, I think they will dig into their banks and there's nothing wrong if you go one scale up on the remake.
If somebody comes to us after 50 years from now and asks us for the rights to remake Tumhari Sulu, I'll be happy to give them.
Honestly, I think people are now realising that the content is out there and we need to look for it. When you come across a one pager or when you watch somebody working on a story, you would wish you could've done that. After we did Neerja, a lot of people were surprised that the story was lying out there but they couldn't see it. The material is there, you just have to look for it. Even if you get a remake, there has to be a fresh take on it.
Recently, Vidya Balan spoke about how she saved herself from casting couch in Bollywood and how sexual predators get away with it when the victims choose to remain silent.
I am glad people are coming out and talking about it and I am fairly certain with whatever I hear is that this thing is happening in literally every single industry where people in power try to take advantage, because they can.
Is it a wrong thing? Ofcourse it is. I think the attention has been drawn to the entertainment industry because the people are known and are visible. So I think it should be brought out from other places as well where these things take place.
Film associations, and many celebrities have come out in support of Padmavati. A similar gathering was witnessed during Udta Punjab when it locked horns with censor board. But apart from that no one from the film fraternity raised their voice against the issues with other films like Anarkali of Aarah and Indu Sarkar. Why this selective activism?
When you are on social media, I find this word "selective outrage" coming up very often. At some point, it looks almost as a planned kind of campaign that happens because the wording from different people seems a bit of pattern.
Obviously, Padmavati is a bigger film with big stars so it will make more noise. But my personal take is "If you have problem with the movie, don't watch it." You have problem with the depiction, please make your own version and tell people that no, no, no, historically this happened. Everyone has their own version and it is bound to differ. Are you seriously telling me (that) anybody knows the exact incidents (in history) of what happened with Padmavati? No, you can't tell.
If you don't want to see it, please don't see it. I don't understand what the issue is. The problem is that news has become a reality TV show. And there isn't something earthshaking that would cause for a loud cataphoric debate. What is right and what is wrong, I will figure it out myself, but first tell me what has happened with the version you know.
So I just stopped watching the news. It's a joke. Everyone is now providing the fodder which is no longer news. It's a reality TV.
So, do you feel Bollywood is a family?
There are people in the family that get along or don't get along. At the end of the day, most of the families they stay together for the betterment of the whole. Look, no family is perfect. Mine is certainly not (laughs). But at the end of the day, you know your family is there to help you in crisis.