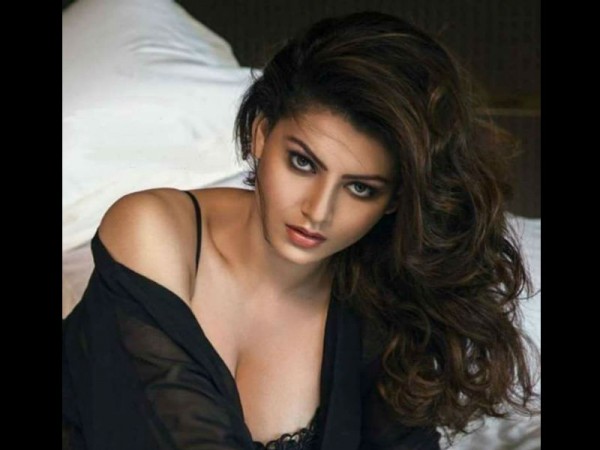 Urvashi Rautela's fans were in for a shock when a tweet saying "I love being so popular & a bitchhh!!!" appeared on her own Twitter handle. However, the actress was quick to inform fans that her Twitter account was hacked.
Urvashi, who is currently in limelight for her upcoming erotic thriller Hate Story 4, shared the information about the Twitter hack on Instagram. Her Twitter handle does not have the verification mark anymore, and the spelling of her Twitter ID has also been changed after being hacked.
The hacker tweeted from her handle, "I love being so popular & a bitchhh!!!" While confused fans initially thought it was a drunk tweet, it became apparent that it was hacked soon.
Unable to access her Twitter handle, Urvashi took to Instagram to clear the air. Sharing a screenshot of the tweet on Instagram, she captioned it saying, "My twitter has been seriously hacked & we are looking for perpetrators! WHOA!!! My twitter handle hacked & will be restored shortly. If u see anything ambiguous pl know its not me #love #forever #kindness"
However, the hacker, who seems to be quirky, also tweeted Urvashi's announcement of the hack with the exact same words. The hacker's tweet also started a fight between her fans and haters.
While the haters tried to troll her by commenting that she is what the hacker tweeted, her fans slammed the tolls. Nonetheless, we hope Urvashi's Twitter handle gets rid of the hacker soon.
Urvashi's sizzling first look from Hate Story 4 was revealed some time ago, and fans were just awestruck by the diva's sensuality. This is the first time that she will feature as a lead character in a movie, and also in an erotic film.
Fans are excited to see Urvashi in a bold and sensual avatar in Hate Story 4 that is slated to be released next year.