A 16-year-old German teenager, who had joined the Islamic State (ISIS) group and is now under detention in Iraq, has said that she regrets joining the terrorist organisation and that she just wants to go home to her family.
Four German women, who had joined ISIS, are currently held under detention in a prison in Iraq. The women are also being provided consular assistance, Reuters reported citing Der Spiegel magazine.
The four women include the 16-year-old girl who hails from a small town named Pulsnitz, located near Dresden in Germany.
When German broadcasters NDR and WDR and newspaper Sueddeutsche Zeitung interviewed Linda Wenzel in the infirmary of a military complex in Baghdad, she told them that she wanted to leave.
The 16-year-old was found with her malnourished baby boy in a bomb-ravaged fortress in Mosul last week.
"I just want to get away from here. I want to get away from the war, from the many weapons, from the noise... I just want to go home to my family," Wenzel was quoted as saying.
The German media said that Wenzel regretted joining ISIS and just wanted to be extradited to Germany for which she was willing to cooperate with the authorities.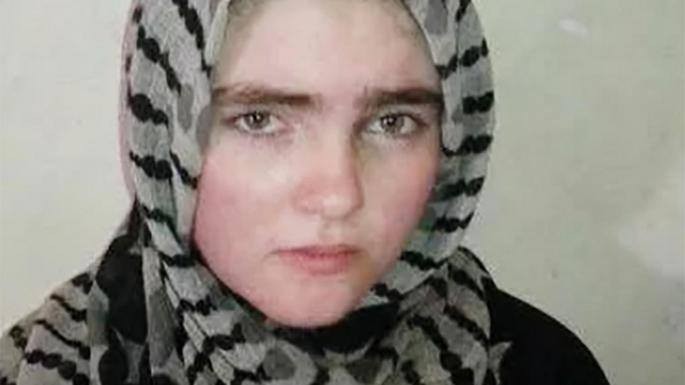 However, an Iraqi soldier was quoted by the Sun as saying: "I don't know for sure that it is her baby, but she keeps him with her always... I don't think she regretted joining ISIS because she looked angry and she refused any help that we provide."
The German media outlets further reported that the German teenager had sustained injuries, including a gunshot wound on her left thigh and an injury on her right knee, which according to her, was caused during a helicopter attack.
How did she end up joining ISIS?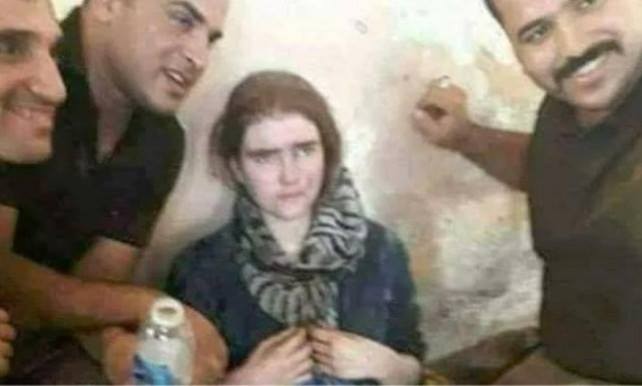 Wenzel had fled her home in Pulsnitz after her mother Katharina began a relationship with the caretaker of a school following the end of her marriage. The teenager's friends in school revealed how she had become insecure after her mother moved in with the caretaker Thomas Weiss.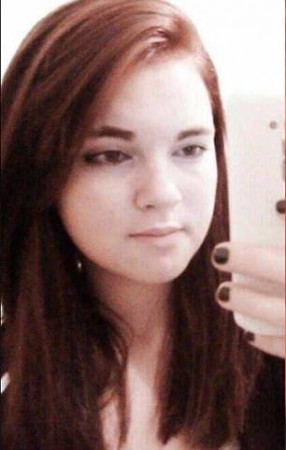 In May 2016, Wenzel got in touch with an Islamist preacher on the internet in Hamburg in Germany, who sent her a copy of the Koran. The jihadi brainwashed her into joining ISIS in Syria. Wenzel took her mother's credit card and travelled from Berlin to Turkey before reaching Mosul, where she changed her name to Umm Mariam and became a jihadi bride.
Christina, her friend from school, was quoted by the Sun as saying: "It (Koran) seemed to offer her answers in a confused life... Last summer... she began leaving home with a small bag in which she had an Islamic headscarf and long flowing robes which she donned to cover up all her skin. There were some arguments with staff."
The authorities in Germany had been investigating a case of a teenager, who went missing from Pulsnitz in 2016, for having alleged contacts with ISIS about a possible terror attack.
Wenzel said that she was unhappy at home before she turned to Islam. She began talking to ISIS followers in the Middle East through the internet due to which she was also under the observation of German intelligence officials who suspected her of planning an act of terror against the state.
Wenzel to face trial ?
Wenzel might have to face trial in Iraq after she reportedly admitted that she killed a few Iraqi soldiers after they tracked her hiding in a tunnel along with other women, some of whom were wearing suicide vests while others were carrying automatic weapons.
An officer from Iraq's elite counter terrorism unit told the Telegraph that she was a sniper for the terrorist group. "We found her with a gun in her hand next to her Chechen husband, who was then killed by Iraqi forces in a firefight. She said she had killed a number of our men in the battle," the officer said.
German prosecutor Lorenz Haase was quoted by the Sun as saying: "There is the possibility that Linda might be put on trial in Iraq. She might be expelled for being a foreigner or, because she is a minor reported missing in Germany, she could be handed over to Germany."
Wenzel, whose parents are reportedly travelling to Iraq, was earlier mistaken to be a kidnapped Yazidi girl due to her lack of knowledge about the Arabic language.