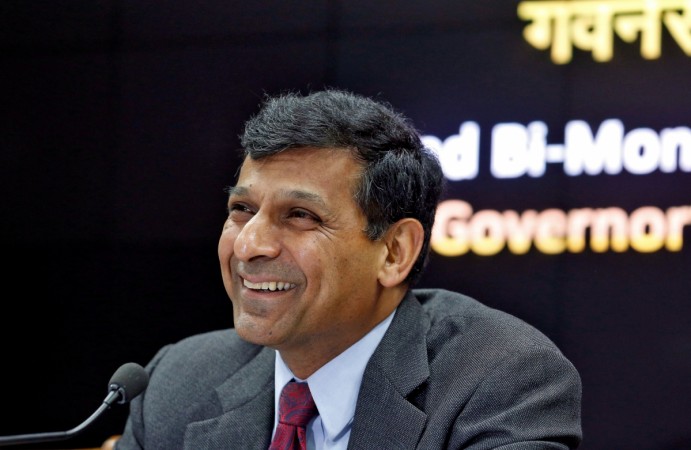 Reserve Bank of India (RBI) Governor Raghuram Rajan is not bothered about those who question his patriotic credentials. The 53-year-old economist does not want to give "legitimacy" to allegations of destroying the Indian economy, an indirect reference to BJP Rajya Sabha MP Subramanian Swamy.
In an interview with NDTV, Rajan also said his relationship with Finance Minister Arun Jaitley was strong. "It may surprise you that I have not had even one serious disagreement with Arun Jaitley," he said, laying to rest speculation of difference of opinion between the two over lowering interest rates.
In March, Jaitley had made a comment that was seen as a signal to Rajan to cut repo rates.
"I want what everybody wants," PTI quoted him as saying then, in response to a question on his expectations from RBI Governor Raghuram Rajan, days before the first monetary policy review meeting on April 5.
Here is what Rajan said during the interview:
On second term
"I won't comment on a second term. But you've seen my speeches. My ultimate home is in the realm of ideas."
On personal attacks
Genuine criticism of our policy welcome but "will not address ad hominem attacks."
On Swamy accusing him of "mentally not fully Indian"
"My mother-in-law always says 'be a karmayogi'. My work shows my love for my country...certain allegations are so fundamentally wrong and baseless that to address them is to give them legitimacy they don't deserve."
On people writing his "obituary"
"A lot of people these days are writing my obituary in the papers. It gives me time to reflect on what remains to be done."
On how he handles comments like "James Bond of India's financial world"
"My kids keep me real."