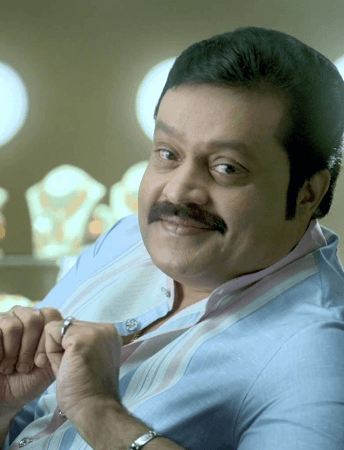 Malayalam actor Suresh Gopi has put an end to speculation regarding his tiff with the makers of "I" and director Shankar.
In a recent interview to a leading Malayalam magazine, the actor said that he does not have any issue with Shankar and is actually on good terms with him.
Rumours had started circulating after Suresh Gopi gave a miss to the audio launch of "I". It was speculated that the actor had serious ego problems with the makers of "I" and was not cooperative during the shooting of the film. So much so that that the director had to cut down Suresh Gopi's scenes.
"All these are rumours spread by the people who are jealous of my works. I have no issues with Shankar and we are still good friends," said Suresh Gopi to "Star and Style" magazine.
He said that he didn't appear for the audio launch of "I" in line with conditions put forth by him while signing the movie.
"I had agreed to do the movie on conditions that I will not be part of the promotional events or 100 days celebrations. I had also said that I will not smoke or drink in the movie and will work only till eight at night which they had agreed on. But I had to some for a scene in the movie," added the superstar.
On his role in "I", he seems to keep viewers guessing.
"My character in the movie required a certain secrecy which had to be kept under wraps. There are well acclaimed actors in Tamil to do the role. But the makers weren't ready to cast them because they did not want to lose out the suspense element of the character. Shankar has never seen my characters in films like 'Ekalavayan', 'Commissioner' or 'Chinthamani Kolacase' but the only thing he watched was my television show 'Ningalkumakam Koddeshwaran'," said Suresh Gopi.
"I" is one of the most awaited Tamil movie of the year starring Vikram and Amy Jackson in the lead. The film is set to release on 14 January.