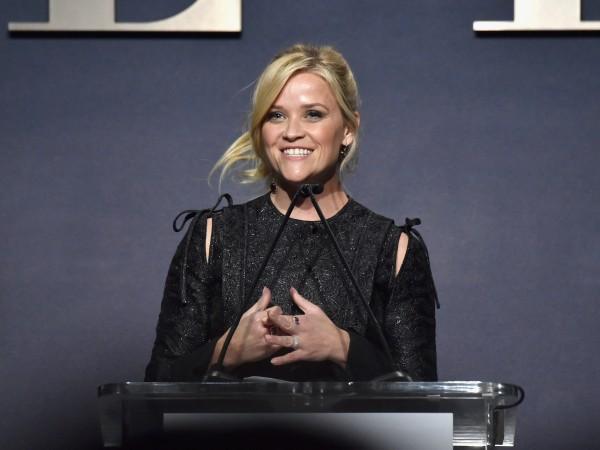 Reese Witherspoon is one of the most popular actresses in Hollywood. You'd think that the actress faces life with utmost confidence, having been part of movies like Wild and Legally Blonde and delivering stellar performances in shows like Big Little Lies.
However, the actress confessed that there are several moments in her life when she was scared of failing. With Sing premiering on Sony PIX this month, the actress got candid about her personal life and revealed how she pushes herself from the fear.
"I have been scared many times in my life, but sometimes you just have to do it and be brave enough to try. And it certainly helps when it works out well, because then you are willing to take an even bigger leap," she said in a statement.
The actress voiced Rosita, a homemaker who is passionate about singing and enters a singing competition. Reese feels several mothers are associated with the movie because of Rosita's selfless nature and her trust to sing.
"The truth is that she is that invisible mom that no one really values or realizes has a song in her heart. I think mothers everywhere can relate to her and hopefully kids will appreciate that their moms were real people before they were mothers and that they had their own dreams," she said.
Despite doing numerous roles through her career, Reese felt Rosita was one of those characters that is so freeing and creative. "There are endless possibilities! That experience of having no boundaries is kind of magical," she said.
Speaking of her experience in the movie, she said: "It was really good. We had great musical producers like Harvey Mason, who was amazing and really encouraging. He let me sing Firework and Shake it Off a million times! They just really helped me with the whole performance aspect of it all.
"I like how the movie sets up these conflicts and is capable of resolving them by the end. It's a lot! Music is a big part of my life. Growing up in the South, I listened to a lot of country music, which made me want to be a storyteller."
If you missed the musical in theatres, Sony PIX gives you a chance to enjoy the movie from the comforts of your sofa.