In 2012, Bollywood actress and model Sherlyn Chopra made headlines by emerging as the first Indian to pose for Playboy. Proving that Indians shine just as bright behind the camera as they as they do in front of it, photographer L. Ramachandran from Chennai became the first Playboy photographer from India.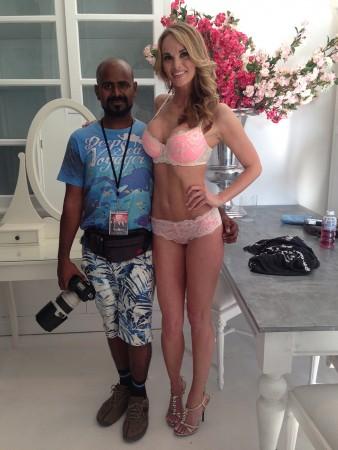 Ramachandran's story is one determination, hard work and perseverance. He started his career doing photoshoots for various clothing brands from Chennai and Coimbatore before he moved on to taking photos of celebrities. Ramachandran attributes the elevation in his career graph to the power of word of mouth.
As he started gaining recognition in the industry, Ramachandran decided that he wanted to carve a unique niche for himself and set himself apart from the crowd in his chosen field of glamour photography.
"Since the beginning of my now over a decade-long career I have wanted to dabble with Glamour photoshoots, like the ones you see in Playboy. But, I had no resources for that in India. I did not know whom to contact or how to get permission to release such photographs in our country," Ramachandran told IB Times India.
A film director from Bangkok recommended Ramachandran to some International photographers, who were impressed with his work and invited him for a 14-day photography workshop in Santorini, Greece. It changed his life forever.
After the Santorini gig, there was no turning back for this visionary photographer who took the very next opportunity to hop on a plane and attend a single-day seminar in Los Angeles. Although the people at Playboy suggested that Ramachandran attend another two-day seminar instead of the short one and justify his long journey and expenses, but he was not to be detered.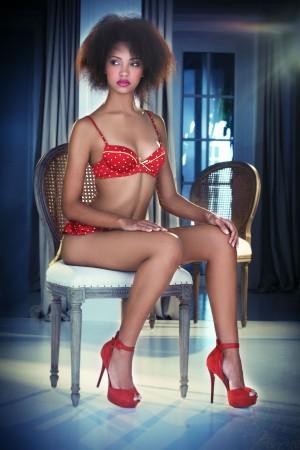 It was perhaps this determination that internationally renowned photography director Gary Cole alluded to, when he said, "If each photographer would have even had 20 % of will power that L. Ramachandran has, there would many more better photographers... Period"
Ramachandran's photoshoot with Russian Supermodel Anna Vasiunkina has been released in the October issue of Playboy South Africa. "I have worked with Anna before and she is very comfortable with me, and trusts my artistic choices. Not all models are flexible. Like two actors have to be comfortable onscreen, the model and the photographer must also share a rapport, which is why I chose to give Anna the opportunity to model for this shoot."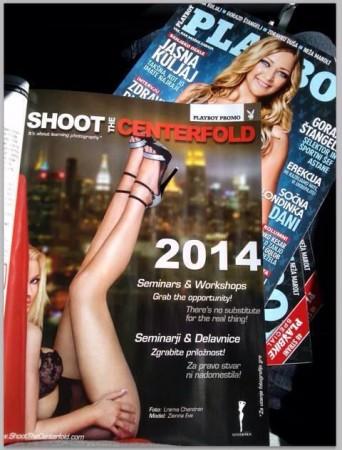 Although the pictures from the shoot have not been released in India, they can be viewed on the Playboy South Africa website. Ramachandran says that if an opportunity to conduct a similar shoot arises in India, he would be more than happy to jump in.
To all the aspiring photographers who dream to showcase their work via Playboy, Ramachandran says that they have their job cut out for them. "Getting your concept approved and getting yourself placed in the Playboy radar is really the toughest job. There is a common belief - and seldom it is true - that Indians are copying ideas and concepts. If you have a unique concept and are able to sell them, your originality will definitely offer you an opportunity to work with Playboy."
Reflecting on the wonderully cumbersome journey, Ramachandran says it is nothing short of a dream. "It's like having a dream and now I'm watching it come true," says the first Indian photographer for Playboy.