Parts of Bengaluru — erstwhile Bangalore — on Tuesday, August 15, remained inundated since morning following heavy rain overnight that showcased record-breaking precipitation in August for the city.
The showers and the flooding did not just dampen the mood of revellers on Independence Day but also submerged vehicles — irrespective of size — in many areas across the city.
The deluge in some places also rendered some people without the means to venture out of their house, because while in some places the basements were flooded, water was high enough till the ground floors in some other places.
The waterlogging could mean bad news for the Congress, which is gearing up for the 2018 Karnataka Assembly elections. Citizens facing inconvenience due to the lack of promised drainage might not make for a good vote bank.
Rainwater in vehicles and basements
According to private weather forecaster Skymetweather, Bengaluru received 129 mm rainfall in the last 24 hours that ended at 8:30 am on Tuesday. The weather had been cloudy for the most part of Monday, with rain starting only in the early hours of Tuesday.
The Karnataka State Natural Disaster Management Corporation (KSNMDC), however, said that Bilekahalli in South Bengaluru recorded 18.4 cm rain, which was the highest the city has ever received in a 24-hour span. The previous record was 16.6 cm, and was set in 1890!
The rain ended up flooding many parts of the city. Especially affected were South Bengaluru areas like Koramangala and West Bengaluru areas in and around Indiranagar. Even the infamous Bellandur lake started foaming once again!
Manas Vaze, a resident of Indiranagar, told IBTimes India that the water in his area was four-five feet in the morning, but had gone down by the time noon rolled in. "It has mostly cleared out now. People can move about," he said via Twitter around 12:10 pm.
Girish Vasudeva, who shared photos of flooding in Koramangala, told IBTimes India in a message: "You can think of any area, it's like this today. No discrimination by our govt. All areas are treated alike [sic]."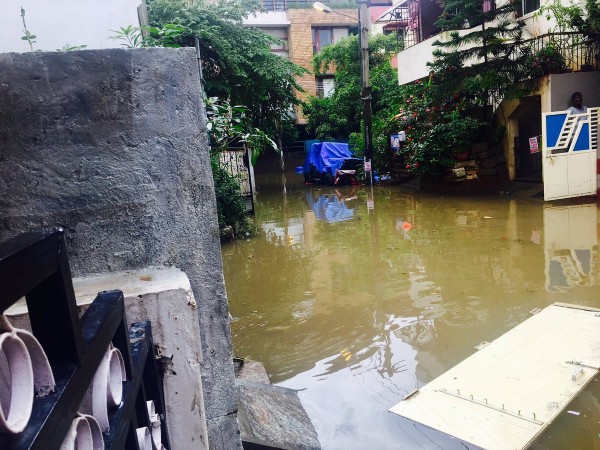 Where are the stormwater drains?
Despite Bengaluru being built and expanded on an uneven terrain — something that usually ensures that there is no waterlogging — parts of the city have always seen some flooding that makes it impossible for people to move around.
To that end, the Bruhat Bengaluru Mahanagara Palike (BBMP) has tried to ease drainage problems with a network of stormwater drains (SWDs) spanning 842 km, of which around 142 kilometres are concrete drains.
However, the pace at which the remodelling of these SWDs is going on has irked many BBMP corporators, who have tried to shift the blame to Chief Engineer Siddegowda.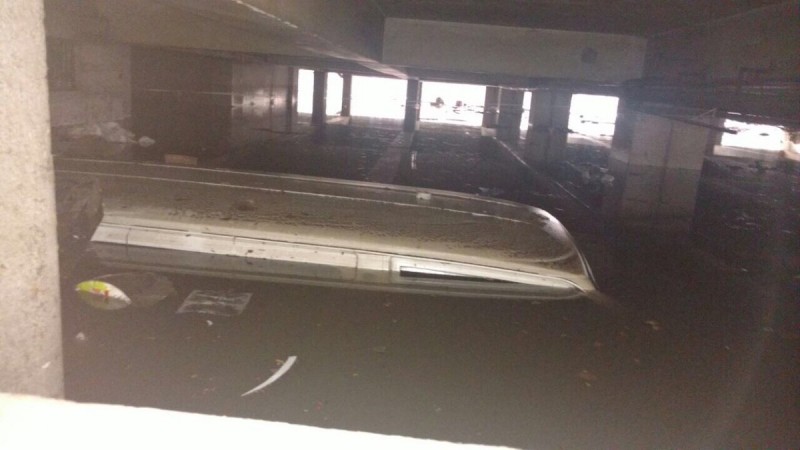 Delayed work?
Following their allegations, he was forced to clarify on July 31 that only the first phase of the remodelling work was under way.
"The state government has released Rs 800 crore for remodelling SWDs. The first phase is under way at an estimated cost of Rs 671 crore. As many as 206 works are in progress while orders have been issued for 408 other works. We have built 19.8 km of concrete drains so far," he said in the BBMP on July 31 after being accused of delays.
So are we getting some respite from flooding anytime soon? It is unlikely because Siddegowda has told the BBMP the first phase of remodelling would end only by December this year.
This is disconcerting news for those who fear that there could be a rerun of the 2015 Chennai floods in Bengaluru. The SWDs were meant to prevent exactly such a situation