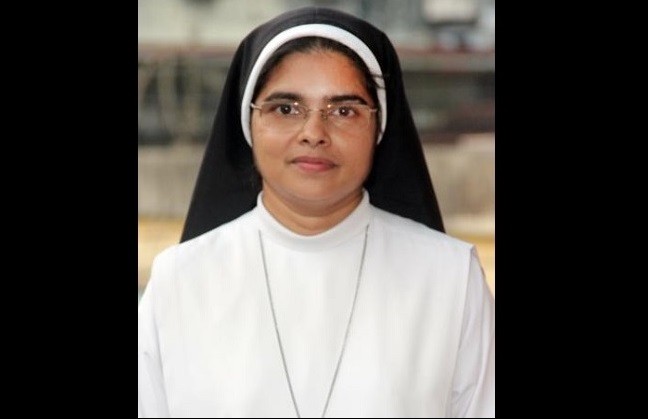 A Kerala nun has decided to leave the Catholic congregation she served for 25 years after many 'false complaints' didn't allow her to continue her life in the convent. Sr. Mary Sebastian CMC, 45, a member of Congregation of the Mother of Carmel Congregation (CMC) at Cherpunkal in Palai, Kottayam, has been accused of wrong doings by the convent superiors.
"I have served the community for 25 years, but decided to quit sisterhood after I was accused of many crimes, which I haven't done. They claimed that I had stolen the keys of the convent and even accused me of having seven bottles of honey in a month. I couldn't take it any more and submitted a letter to grant exclaustration from the CMC on Jan. 4, 2016 requesting to allow me to stay outside the convent like a common person and return to the convent after three years. I had also informed the authorities that I will continue my Sannyasa life apart from working as a teacher," Sr. Mary told International Business Times India.
"But, after I submitted a request letter asking for Rs. 30 lakh for me to start a new life, they extended my dispensation. That's when I gave a legal notice against my superiors. In return, they tried to trap me with theft cases and accused me of mentally and physically harassing the kids of Balabhavan where I have been working for the past three years. Following this, circle inspector and sub-inspector interrogated me for almost two hours," she added. "The superiors even asked the kids to write a letter claiming that I had abused them," Sr. Mary told IBTimes India.
"I am a 45-year-old and it would be difficult for me to start a new life out of nothing. Therefore, I am only asking them to do a charity for me. Even though I have asked for Rs. 30 lakh in the letter, they should be ready to atleast give Rs. 15 lakh so that I can buy land and house where I can feel secured. I am not asking any compensation for the services I have done for the church."
However, Syro-Malabar spokesperson Dr Paul Thelakkat has reportedly claimed that a nun who decides to leave the church cannot hold the church responsible to provide rehabilitation. Though IBTimes India tried to contact the spokesperson of the Palai diocese and the Balabhavan officials over phone, they were not available at the time of reporting.
Sr. Mary had also filed a complaint against her superiors with the Human Rights Commission and Women's Commission in which she alleges that they had physically and mentally harassed her.
"Right now, I am working in an aided school of the Palai diocese and I understand that many have been trying to remove me from the job. I am a social work teacher and would like to continue my job even after leaving the congregation," she told IBTimes India.