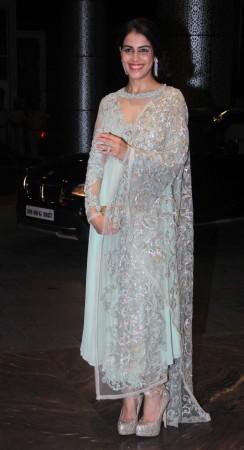 Bollywood Couple Riteish and Genelia Deshmukh were reportedly at a nearby mall in Bangkok when a massive explosion took place outside a Hindu Erawan shrine nearby on Monday evening. The actress was shooting for an advertisement there.
Genelia took to micro-blogging site Twitter to express her grief over the lives lost and also said that she was safe.
Bomb set off just opp the mall we are currently in -can hear the sirens blazing all over- we are safe but feel terrible for the lives lost.

— Genelia Deshmukh (@geneliad) August 17, 2015
Good morning..Thank you all for the concern.. Just to inform you we are safe.. #Thankgod4smallmercies — Genelia Deshmukh (@geneliad) August 18, 2015
Riteish Deshmukh also thanked fans for their concern and shared his grief regarding the explosion with a video.
My thoughts go out to the people affected by last night's cowardly attack. Taking innocent lives is no way to protest or make a point.

— Riteish Deshmukh (@Riteishd) August 18, 2015
Before the blast, the actress shared a picture on Instagram from Bangkok and also posted a tweet speaking of her excitement about her ad shoot.
Another Ad.. Another shoot.. Being on sets is always special and when it's w special ppl it's even more worth it.. — Genelia Deshmukh (@geneliad) August 17, 2015
At least 27 people were killed and several were injured when the bomb exploded outside a Hindu temple in the Thai capital.