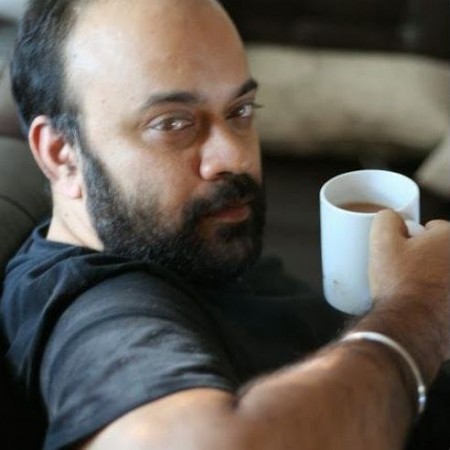 Salman Khan heaved a sigh of relief after the Bombay High Court on Friday, 8 May, granted him bail and suspended the rigorous five-year jail term handed to him by the Mumbai Sessions Court earlier this week.
Many people took to social media platforms to show support to Salman. However, Bollywood director Charudutt Acharya - who directed "Sonali Cable" - chose to stand apart.
He took to Facebook to share his experience of a hit-and-run accident. Charudutt's post has since then gone viral with more than 16,000 shares.
In his post, the director writes that the accident took place in 1998, close to the bakery where Salman's car ran over the group of homeless men on the night of 28 September, 2002.
"October 1998, at 2 in the afternoon, not too far from American Bakery (where the Salman Khan thing happened), a young woman from Pali Hill (incidentally daughter of a film industry bigwig) rammed her car full speed into the auto that I was travelling. The auto turned turtle. My left leg was an unrecognizable mess. The auto driver, miraculously scratchless, extricated me from the auto. The young lady and her friend, who had got out of the car, saw the mess, sat back in the car and took off."
The director went to say that a stranger helped him reach hospital and although the woman driver, who was later tracked down by the police, had visited him, "She was never convicted. I did not have medical or life insurance. I got some basic compensation from the car and autorikshaw insurance companies. So that was that."
"I had three more surgeries over the next few years. I have never walked straight since. I live with this partial permanent disability, making do with a walking stick.
This accident cost me. Professionally, financially, emotionally, and psychologically. But I have been bloody lucky to have a support system and professional work to do, which has pulled me through. Needless to say, poor people get screwed really really bad."
About Salman's 2002 hit-and-run case, he says: "This case is really not about drunken driving. It's about shameless, cowardly running. A macho star running from the ghosts of victims of a "single –screen" class that subsidises his stardom, and a shit-scared, spineless film industry running to absurdly defend the star who subsidizes their 100 crore clubs."
To read the full text, click here.
Salman was held guilty of killing one and injuring four others in a hit-and-run accident that took place on the night of 28 September, 2002.
After the sentence was announced, social media users voiced their opinions about the court's judgement.
While scores of people find the judgement fair, fans and well-wishers of Salman from the film fraternity have been praying and extending their support to the actor. Some even claimed that the verdict was unfair.