Shahid Kapoor and Mira Rajput Kapoor are one of Bollywood's favourite star couples and they always look adorable together at all the events. Mira recently confirmed that she is going to have another baby.
Yes, you read that right. Little Misha will soon have a baby brother/sister. In a recent interview with Mid-Day, Mira opened up about all the controversies, from the infamous "puppy" comment to her joining Bollywood.
When Mira was asked whether she would join movies, the star wife said: "No. Never. I don't know how that story came up." However, she added that she would love to work in a field related to lifestyle.
Then she revealed why she cannot start her career now. "Because I am going to have another baby, and then decide," Mira said. Isn't that exciting? Shahid and Mira to become parents again.
Mira also talked about the backlash she received when in an interview she said: "Misha is not a puppy." Her comment had offended many working women, so Mira sought to respond to the issue and clear the air.
"I was speaking for moms who may want to get back to work although their heart is at home. You should not feel pressured to stay away from work, or go to work. It's your choice," Mira told Mid-Day.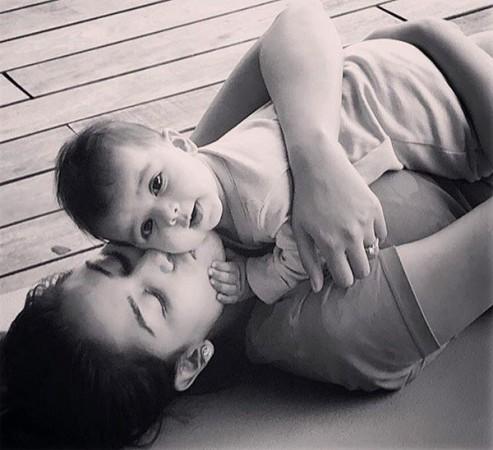 "Being a working woman is something to be proud of. I am very proud of being a mother who stays home. And a working mother will be proud of what she does. You can't judge two parents with the same yardstick," she added.