South Korean auto maker Hyundai has reportedly decided to discontinue its luxury sedan Sonata in India.
Hyundai Sonata, the car which embarked on its journey in 2001 has been discontinued owing to slow sales and the poor demands for mainstream luxury car in the country, reported AutoCar India. Sonata, the name that stood for luxury, has been posting meagre sales numbers in the domestic market even after the South Korean maker tried to sustain its market with the introduction of second and third generation sonata.
Sonata Embera, the second generation model of Sonata, made its India debut in 2005 but the car failed to catch the fancy of auto lovers in the country despite being one of the models of Sonata to come equipped with diesel engine.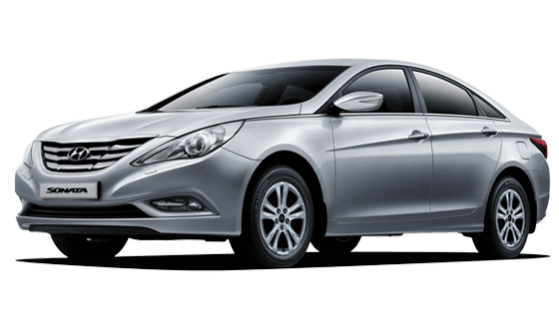 However, Hyundai was not ready to throw in the towel just yet and tried its luck the third time with the third generation Sonata based on Hyundai's fluidic sculpture styling language.
Although the third gen Sonata had stylish design and features, the model failed to pull buyers as expected by the company as it lost its charm to rival German marquees like Mercedes and BMW.
If emerging reports are to be believed, in the last six months, Hyundai Sonata has been clocking sales of just ten units, which is making the company even more difficult to maintain its market in India.
At the moment, it is not clear if Hyundai is planning to bring any other luxury models in lieu of Sonata, but what we hear is that the company is studying the domestic market for the launch of new models.