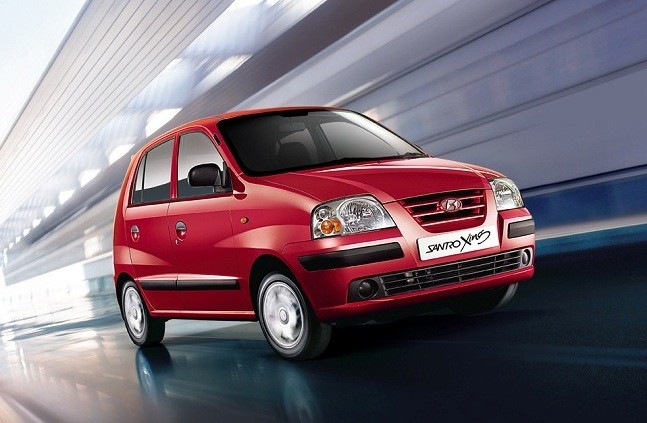 If emerging reports are to be believed, South Korean auto major Hyundai is planning to revive its popular hatchback Santro in the Indian market. The Santro, the name of the Korean maker's tall-boy design hatchback, which drove away into the sunset in November 2015, may make a come back to the Indian roads again.
A report of MotorOctane claims that Hyundai is preparing a new hatchback for the Indian market, internally codenamed Santro. The rumoured Santro, which is also likely to boast tall-boy stance, could become part of the Indian market by 2018. If the early indications hold true, the upcoming hatchback of Hyundai could also be named as Santro.
The information, even though some welcome it, should be taken with a pinch of salt, as earlier reports noted that Hyundai was not planning to bring back the Santro hatchback in India. However, it wouldn't be a surprise if Hyundai decides to push ahead with the already popular Santro to capitalise on the once successful model.
According to the report, the prototype of the new Santro is currently in the works and is likely to include 800cc and 1.0litre engines under the hood with five-speed manual gearbox and automated manual transmission (AMT) options.
The new Santro is likely to be introduced as part of the celebration of Hyundai's 20-years in the Indian market. For Hyundai, the Santro is more than just a hatchback in the Indian market; it is the car which helped it to build a brand in a conservative market where the South Korean auto major was struggling to gain a foothold. Launched in 1998, the Santro, which was also positioned as the "Sunshine car,' sold over 1.36 million units in India and 535,000 units were exported since its inception.
The news comes amid rumours of Kia Motors' entry into the Indian market. It may be recalled that the Korean car-manufacturer was also said to be evaluating the possibility of launching its sister company Kia's popular hatchback Ray in India, as a replacement for the Santro.
Hyundai is likely to position this new entry-level hatchback below the Eon to challenge the dominance of Maruti Suzuki in the sub-Rs 3 lakh small car segment.
[1 lakh = 100,000 | 1 crore = 10 million | 100 crore = 1 billion]