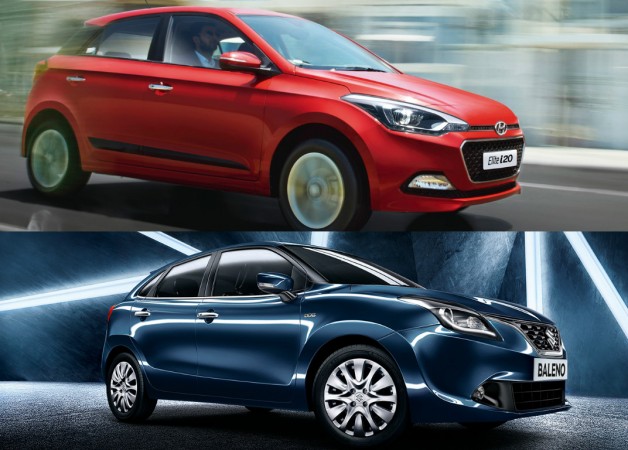 The battle of supremacy between Hyundai Elite i20 and Maruti Suzuki Baleno over the sales in premium hatchback segment has been intensified with the June sales results. After trailing behind the Baleno for the past two months, the Elite i20 regained the top position in the segment in June.
Hyundai sold 7,250 units of the Elite i20 in June, according to ET Auto. Maruti Suzuki managed to sell only 6,967 units of the Baleno in the month. India's largest car maker had sold 10,004 units of Baleno in May but the June performance registered a sharp decline. This drop in sales was expected since the plants of Maruti Suzuki were shut for week-long maintenance in the beginning of June. Hyundai sold 8,600 units of the Elite i20 in May.
In April, the Baleno regained the lead from Hyundai Elite i20 by selling 9,562 units. Hyundai sold 9,400 units of Elite i20 that month. After a promising start that saw Baleno overtaking the Elite i20 sales for the first time in December 2015, the months of January, February and March 2016 were not in favour of Maruti Suzuki. Baleno lagged behind the Elite i20 with 6,236 units sold, against the latter's 8,713 units in March. Maruti Suzuki sold 7,698 units of the Baleno in January, while Hyundai sold 8,250 units of the Elite i20 in the same month. In February, too, the Elite i20 kept its lead over the Baleno.
The equation in the segment is not expected to continue in favour of the Elite i20. Maruti Suzuki reopened its plants on June 11, and production is now on in full swing. The Baleno still has close to 50,000 bookings and there is a possibility of the Baleno outselling the Elite i20 in the very next month.