With the arrival of Hyundai Creta, the competition in the SUV segment is heating up. And the auto lovers in the country could not have asked for anything better.
If the Duster refined the outlook of SUV segment in the country offering style and performance on the one hand and price on the other hand, the latest entrant Creta takes the battle further.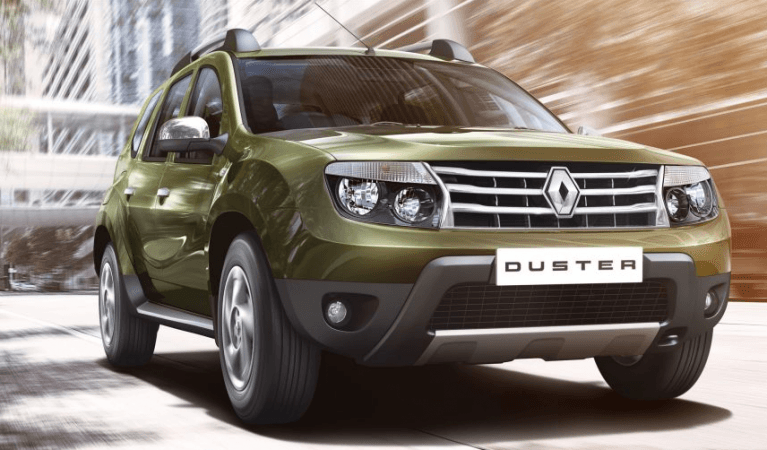 Here we help you narrow down your choice by pitting the two on the same platform. Check out the key specifications of new Hyundai Creta and Renault Duster and see who wins the title:
Engine Specifications
Hyundai Creta is offered in both petrol and diesel engines in India. Creta gets 1.6-litre VTVT petrol engine, which can churn out 123PS and 151Nm of torque, 1.6 litre CRDI diesel engine that is tuned to pump out 128PS of power and 260Nm of torque and 1.4 litre CRDI diesel motor. The engines of Creta come mated to 6-speed manual transmission and the 1.6 litre CRDI diesel also gets a 6-speed automatic gearbox.
The Renault Duster is also available in both petrol and diesel engine options. While the 1.6-litre petrol engine has the capacity to churn out a power of 104PS and a peak torque of 148Nm, the diesel 1.5-litre turbocharged diesel engine offers two states of tune. The base diesel variant returns a power of 85PS and 200Nm of maximum torque where as the high-end variant of the same gives a power 110PS and 245Nm of maximum torque.
As for transmission, Renault Duster diesel comes mated to five and six-speed transmission for diesel and a five-speed manual transmission for the petrol trim.
Dimensions
Hyundai Creta measures 4,270mm in length, 1,780mm in width and 1,630mm in height and comes seated on a wheelbase of 2,590mm. Creta has a 55-litre fuel tank and gives a ground clearance of 190mm.
On the other hand, Renault Duster is 4,315 mm long,1822 mm wide, 1695 tall and has a wheelbase of 2673 mm. Renault Duster offers ground clearance of 205 mm (front wheel drive) and 210 mm (all wheel Drive).
Fuel Efficiency
Hyundai Creta 1.6 petrol promises a mileage of 15.29 kmpl, while the 1.4-litre diesel and 1.6 diesel (manual) offer 21.38kmpl and 19.67kmpl respectively. The Automatic Creta gives 17.01 kmpl.
Duster 1.6 petrol offers a mileage of 13.05kmpl. The 85PS variant of the Duster returns 19.87kmpl and the 110PS variant offers 19.64kmpl.
Price
Hyundai Creta petrol is priced in the range of Rs. 8.59 lakh to Rs 11.19 lakh. The diesel variants of Creta are price in between Rs 9.46 lakh and Rs 13.60 lakh.
Renault Duster is priced in the range of Rs 8.35 lakh to 13.62 lakh.
| | | |
| --- | --- | --- |
| Specifications | Hyundai Creta | Renault Duster |
| Length | 4,270mm | 4,315mm |
| Width | 1,780mm | 1,822mm |
| Height | 1,630mm | 1,695mm |
| Wheelbase | 2,590mm | 2,673mm |
| Engine | 1.4-litre/1.6-litre/1.6-litre | 1.5 litre/1.6litre |
| Power/torque | 90/224 -128/265/-125/154 | 85/200/-110/245--104/148 |
| Mileage | 21.38kmpl/19.67kmpl/15.29kmpl | 19.87kmpl/19.64kmpl-13.05kmpl |