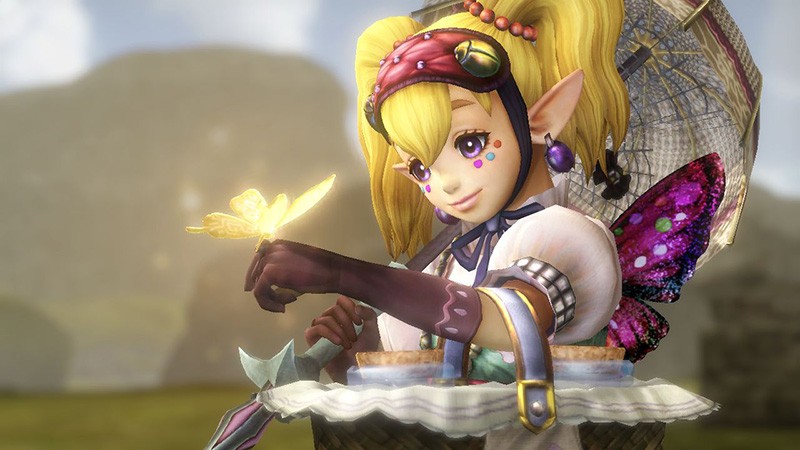 Awaiting the release of Hyrule Warriors, fans will get to watch all the new additions to the game roster as Niconico, a Japanese video sharing site will be live steaming some of game footage. This live streaming might also show up some new characters and old characters in action.
The event is scheduled at 9 pm Japanese time (8 am Eastern, 5 am Pacific). Interested can click here and check out the live streaming of this upcoming video game.
Meanwhile, three new characters were revealed for the game. This comes as a surprise revelation. Sheik has been revealed as one of the combatants, who is a part of Super Smash Bros. and The Legend of Zelda: Ocarina of Time. Sheik's inclusion into the game is not surprising as she has been a part of the above games.
The other two characters who will be joining the Sheik are Darunia and Ruto. All the three will be playable characters in the game. This was revealed by Famitsu, the Japanese magazine. Darunia is the leader of the Hyrulean Gorons and Ruto is the Princess of the Zoras and both have debuted in Ocarina of Time.
Complete Roster List:
Link
Impa
Midna
Agitha
Zelda
Lana
Fi
Sheik
Darunia
Ruto
Hyrule Warrios have the theme of Legend of Zelda and is a spin-off of Dynasty Warriors. It will be developed by Tecmo Koei and Nintendo.
"You're dropped right into the action, taking on these hordes of enemies, and you get to play with these characters you've never gotten to play before, like Impa and Midna and Zelda. I think people are going to enjoy seeing their favorite characters in a whole new way," said Krysta Yang, an assistant manager in public relations at Nintendo U.S., IBTimes reported.
Hyrule Warriors will be released initially in Japan on 14 August. The North American release will be on 26 September and European release will be on 19 September. The game will be released exclusively for W ii U.
Other two Wii U game that will be rolling out are Super Smash Bros. and Bayonetta 2.