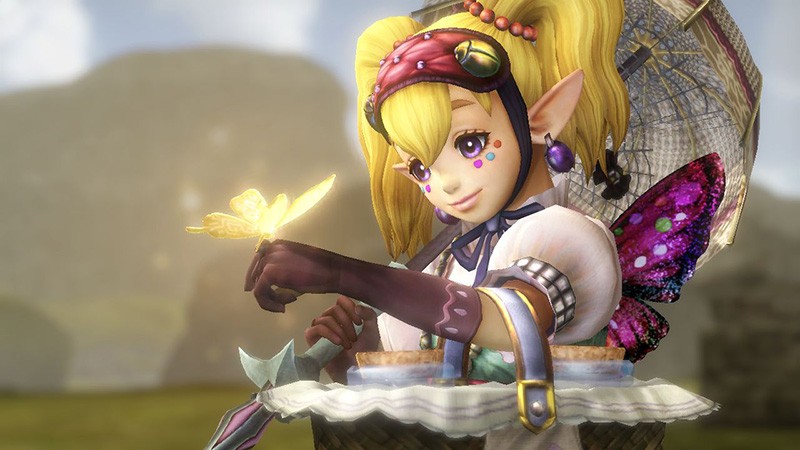 Zelda: Hyrule Warriors has unveiled a new character to the roster of the game. The new character introduced is Fi who will be joining other female characters of the game.
Fi made her first appearance in The Legend of Zelda: Skyward Sword and now in Koei Tecmo's Hyrule Warriors. Along with the announcement, the company revealed a trailer that shows the dancing sword technique in motion. Fi is the Goddess Sword, and she will transform into one without any obstacles. The video shows her attacking, and is seen slicing her opponents with her magical powers.
The trailer also shows Fi as having an edge over her enemies as she floats around them using her wings and magic.
Fi is the seventh character who was confirmed from Koei Tecmo, Team Ninja and Nintendo. Other characters in the game are Agitha from The Legend of Zelda, Midna from Twilight Princess, and other characters like Link, Zelda and Impa.
Also, new screenshots have been released on the Hyrule Warriors' website. All the pictures show a beautiful world, with some of the weapons featured in the game.
Ghirahim and Lavias are the other characters who will be part of the game, Air Herald reported.
Release Date
Hyrule Warriors will be released on 14 August in Japan and 26 September in North America, exclusively for Wii U.
Pokemon Omega Ruby and Alpha Sapphire Gets Mega Metagross
The upcoming video game from Nintendo and The Pokemon Company, Pokemon Omega Ruby and Alpha Sapphire, which is a sequel to Pokemon X and Y will get a new mega-evolved Pokemon, Mega Metagross. It is not clear what new abilities, it will have.
Apart from this, players will also be able to dress up their Pikachu for the cosplays. The picture shows Madam Pikachu, Hard Rock Pikachu, Idol Pikachu, Doctor Pikachu and Masked Pikachu, reported Nintendo Life. More are expected to be revealed in August.
Omega Ruby and Alpha Sapphire will bring back the Hoenn Region. Trainers will have to defeat eight gym leaders and the Elite four.
Apart from this, players will be able to feed, pet and play with their Pokemon. It was also recently reported that the game will mark the return of secret bases.
Pokemon Omega Ruby and Alpha Sapphire is expected to be released on 21 November.