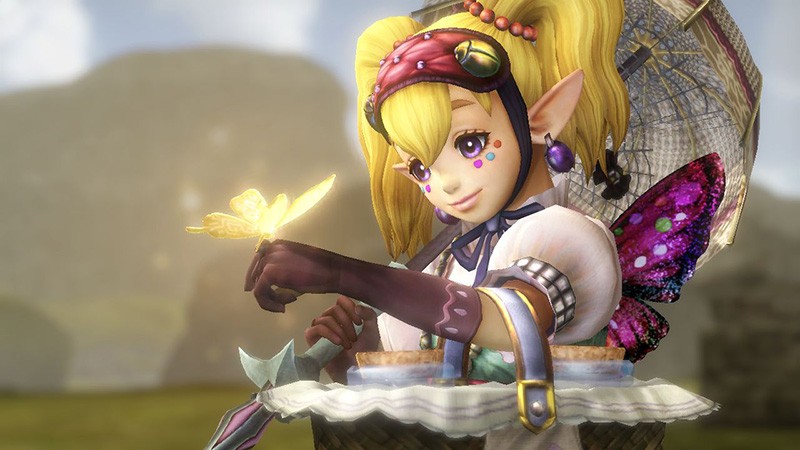 Hack and Slash video game, Hyrule Warriors introduced a new bug collector, Agitha through the release of a new trailer.
Agitha will be joining characters like Link, Zelda, Impa and Midna in Zelda: Hyrule Warrors. Agitha is a bug collector from Zelda: Twilight Princess. In her last avatar on Twilight Princess, players were asked to collect golden bugs for her. But in this avatar, players will see her using her bug-based magical spells to kill some of her enemies.
After releasing trailers for the other characters, Tecmo Koei, has now released the trailer for Agitha. The trailer shows how she gets into action when attacked having some unique movesets. Outside Twilight Princess, there has been no presence of her anywhere else. She is seen summoning a giant bug spirit that clears out half the enemies, which is also part of her arsenal.
(YouTube Courtesy: KT)
Meanwhile, Zelda: Hyrule Warriors gets five new English language trailers. These trailers are similar to the ones that were released for Japan. The character Link takes prominence in the game as there are two videos that showcase him. One trailer shows off his Hylian Sword and the other highlights his Magic Rod. Apart from these, there is one showing Zelda and Impa and one for the newcomer in the group, Lana.
Pre-order Bonus
Japanese pre-order bonus shows that players will be entitled to a set of five limited edition postcards based on characters in the game. Four of them revealed were Link, Zelda, Impa, and Lana and the other has a question mark on it. This character could be Agitha or Midna.
Release Date
The game is expected to be released on 26 September exclusively for Wii U.
Hyrule Warriors Trailer With Link and a Hylian Sword
(YouTube Courtesy: Nintendo)
Hyrule Warriors Trailer with Zelda and a Rapier
(YouTube Courtesy: Nintendo)
Hyrule Warriors Trailer with Impa and a Giant Blade
(YouTube Courtesy: Nintendo)
Hyrule Warriors Trailer With Lana and the Book of Sorcery
(YouTube Courtesy: Nintendo)
Hyrule Warriors Trailer with Link and a Magic Rod
(YouTube Courtesy: Nintendo)
Playable in Australian Comic-Con
Nintendo has revealed that players will be getting a chance to play Zelda: Hyrule Warriors during the upcoming Melbourne Comic-Con that will be held from 5 July to 6 July. Fans can get their hands on the Hyrule Warriors for Wii U at the Nintendo Booth, reported Attack of the Fanboy.
The company has revealed that fans can also play Super Smash Bros. at the Comic-Con, which will be playable at the booth on both Wii U and 3DS.