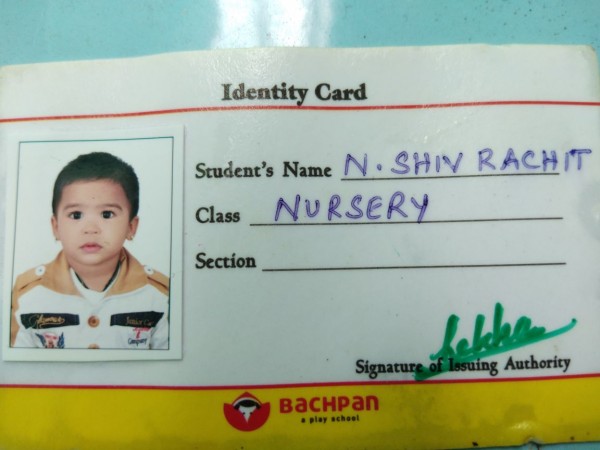 In a shocking incident, a toddler died on Tuesday after accidentally falling into a 5-feet water sump on the school premises in Hyderabad.
This tragic incident happened on Children's Day in Bachpan School, Anand Bagh in Malkajgiri.
Here's what happened
N Shiv Rachit, aged two-and-half years, was dropped at the nursery school by his father Ravi Kumar. At about 11.30 am, Rachit's mother Vishala went to the school to give him lunch box but couldn't find him in the classroom, the police said.
After a frantic search on the premises, she failed to find her son and called up her husband to rush to the school immediately. Even the school authorities were unaware of his whereabouts.
After some time, his body was found the boy in the sump. Ravi immediately rushed his child to the LV Hospital and then to Suraksha Children's Hospital but the doctors declared him brought dead.
School didn't notice the missing child
The school authorities did not notice that the child was missing till his mother came showing how careless the authorities at the nursery institution were. The child, whose attendance was marked in the register, had participated in some games as part of Children's Day, after which he must have fallen into the sump.
5-feet sump left open without cover
The five-feet deep sump into which the child fell, was not covered with a lid. A Times of India report stated that after water was filled into the tank, nobody bothered to close it with a lid.
Though the sump is located in the front corner of the building, nobody noticed the victim going towards it and eventually falling into it.
"Based on the complaint by Ravi, who alleged that there was negligence on the part of the school authorities, a case was registered. During investigation, prima facie, it was found that there was clear negligence on part of the school management. Whoever is responsible will be brought to book," Malkajgiri inspector Janaki Reddy was quoted as saying by the TOI.