Students at the prestigious Osmania University in Hyderabad are up in arms after one of their own reportedly committed suicide on Sunday.
While the police have said he ended his life due to exam pressure and depression — something his suicide note bolsters — other students at the campus say he took the extreme step because he was unable to land a government job.
The students at the university have been protesting within the campus since Saturday, demanding — among other things — compensation and a government job for a member of the family of the deceased student.
Developments since Sunday
It all began when the body of 21-year-old E Murali was found hanging in the men's washroom in the university on Sunday. Murali — reportedly a physics topper — was a first-year student of MSc in the university.
The police apparently found a suicide note from Murali and said he had ended his life due to depression, coupled with pressure from examinations.
However, his fellow students and some political activists claimed Murali had committed suicide because the Telangana government was delaying the issuance of a notification for government jobs.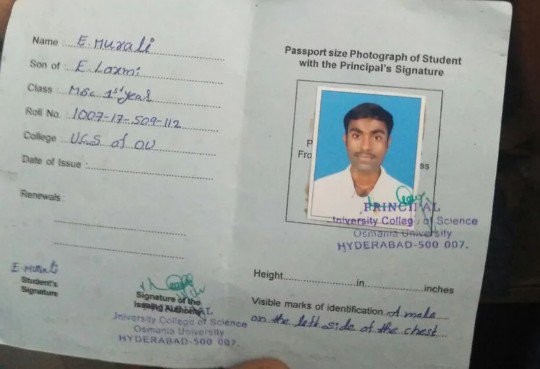 Protests and police action
These students and political parties took to protesting within and outside the Osmania University campus, condemning the state government. They also demanded that the state government announce a solatium for Murali's family, as well as a government job for a member of the family.
Things took an ugly turn when the police apparently took action on students within the campus itself. Videos have emerged apparently showing the local police barging into the rooms of students and beating them.
Watch one such video here:
The police action has only added fuel to the fire, with more protests breaking out on Monday, as the entire university went on the boil.
More students have since joined the protests, piling up pressure on the state government and leading to the police to beef up security measurements in and around the Osmania University campus.