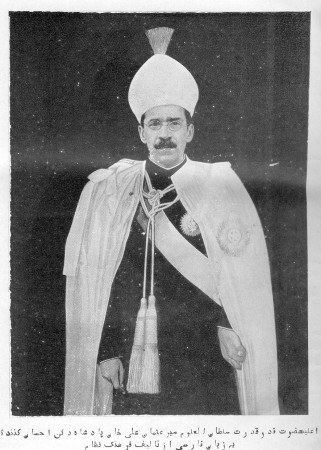 India's prospects of recovering from Pakistan ₤10 million remitted in 1948 and valued today at about ₤35 million have brightened.
After denying Pakistan "sovereign immunity" in the 67-year-old dispute involving the remittance allegedly by the then Nizam of Hyderabad, the British High Court of Justice has ordered Pakistan to pay India ₤1,50,000 as legal fees. The Court also said Pakistan's behaviour in the case was "unreasonable."
The denial of immunity for Pakistan means that India is in a stronger position to recover the money using the legal route.
The dispute – which is known as the Hyderabad Funds case – pertains to the remittance in 1948 that India claims legally belonged to the people of India.
The remittance was made by the Nizam's purported agent to the then Pakistan High Commissioner to the UK, Habib Ibrahim Rahimtoola, in a bank account held with the Westminster Bank (now Natwest) on 20 September 1948, two days after Hyderabad was annexed to India, according to a report in The Times of India.
However, on 27 September, 1948, the Nizam claimed that the remittance was made without his authority and asked the money to be remitted back to him. The bank expressed its inability to comply, since the High Commissioner was not willing to give his consent. The matter remained under litigation for years.
India's efforts to reach a out-of-court settlement with Pakistan did not succeed.
However, things looked up for India after Pakistan filed a legal claim in 2013 against the National Westminster Bank seeking ownership of the entire money. As a result, Pakistan lost its claim of sovereign immunity, even as India impleaded itself in the case even as Pakistan sought to withdraw its plea. But the court refused, and asked all the interested parties, which included India, the grandsons of the Nizam, to join the case.
Besides the Government of India, Pakistan has been ordered to pay ₤132,000 to the National Westminster Bank (Natwest) and ₤60,000 each to the heirs – Mukkaram Jah and Muffakham Jah – of the Nizam of Hyderabad State, which consisted of Telangana, Karnataka and Maharashtra until they were divided into different states.