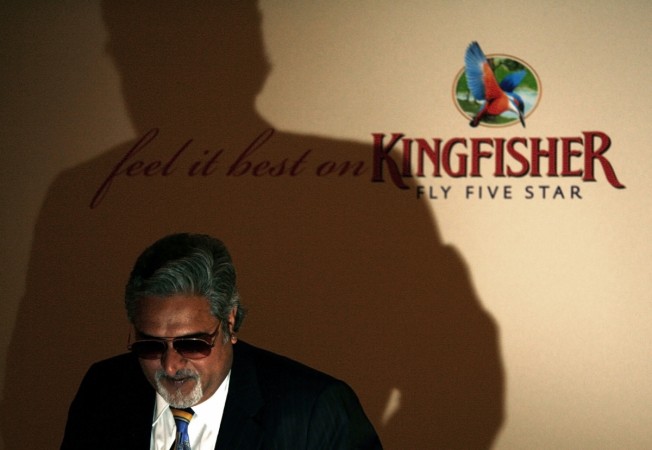 A Hyderabad court on Sunday reportedly issued non-bailable warrants against businessman Vijay Mallya and now-defunct Kingfisher Airlines' Chief Financial Officer (CFO) A Raghunath in alleged case of cheating. The magistrate directed the police to produce Mallya, who is now in the United Kingdom, and Raghunath, before the court by April 13.
The 14th Additional Chief Metropolitan Magistrate GS Ramesh Kumar issued the warrants on March 10 when the duo had to appear before the court in connection with petitions filed against him by the Hyderabad airport authorities.
GMR Hyderabad International Airport had filed 11 cases against Kingfisher Airlines for failing to pay Rs eight crore for issuing cheques worth Rs. 50 lakh that bounced. The court issued the warrants when the lawyer representing GMR said Mallya left the country even though a lookout notice was issued against him, NDTV reported.
Mallya, who owes Rs approximately Rs 9,000 crore to banks, left India March 2, a day before a consortium of 16 banks led by State Bank of India moved court against him. The Enforcement Directorate has also summoned him on March 18 in connection with a money laundering case.
The Congress has alleged the Centre's hand in Mallya's "fleeing." "Mallya has blessings of the current dispensation, and has no intentions to come back. The government of India has made statements which may sound fine but the question of deporting him or asking for his deportation will not occur," Congress spokesperson Tom Vadakkan told ANI.
However, Mallya has refuted allegations that he fled the country. In an email interview with the Sunday Guardian Live, Mallya said he was on personal visit to the UK, adding that he does not feel the time is right to return to India.
"There was a lookout notice issued against me last year. But I didn't escape. Why am I being portrayed as a criminal now? Loan defaults are a business matter. When the banks give out loans, they know the risk involved. They decide, we don't. Our own business was flourishing, but plummeted suddenly. Don't make me the villain. I have the best intentions. I'm quiet because I fear my words will be twisted like of others," he said.
"I'm not sure I'll get a fair chance to present my side. I've already been branded as criminal. I do not feel the time is right... But I hope that I return one day," he added.