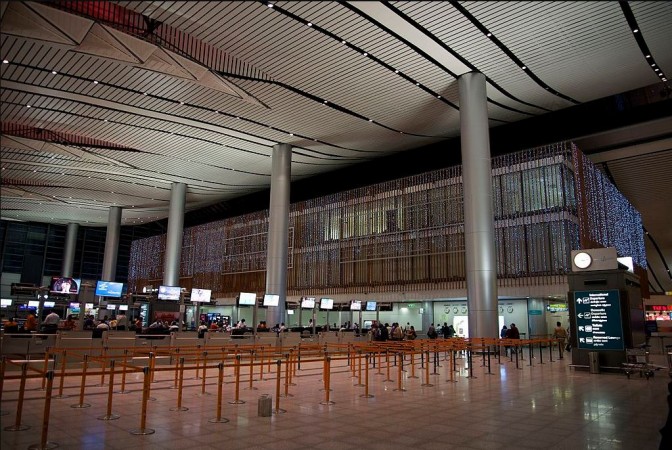 Hyderabad's Rajiv Gandhi International Airport has reportedly received a bomb threat.
The threat has been confirmed by the military intelligence and various other airports in the country have also been put on alert, reported Mirror now.
The Chennai airport has also been put on a high alert after an airline received a bomb threat call.
The call, made to an airline that operates flights between Chennai and Hyderabad, was received hours before vice president Venkaiah Naidu and defence minister Nirmala Sitharaman arrive in the city, reported the Press Trust of India.
There are 20 flights scheduled between the two cities.
Meanwhile, in another incident, an airport employee was detained in Ahmedabad for making a hoax bomb call.
On December 31, an Indian-origin US-based CEO of an IT firm was arrested for apparently making a hoax call to Mumbai's Chhatrapati Shivaji International Airport.
Vinod Moorjani claimed that the helpline operator had failed to understand him and he was just enquiring about his flight schedule. He said that he asked for the "Bom-Del" status — an aviation abbreviation for Mumbai-Delhi flights.
However, the operator said that the man hung up after saying "bomb hai." Moorjani pleaded innocence and said that he hung up as there was a disturbance on the call.
But the police believe that Moorjani had intentionally said "bomb hai" and intended to delay outgoing flights so he would not miss his flight to Rome, reported the Press Trust of India.