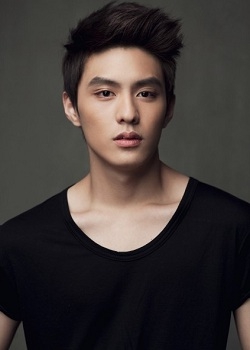 Do Ji han, the South Korean actor who is popularly known for his role as Park Ban-ryu in KBS fictional drama Hwarang, recently opened up about the mini-series and his co-stars, including Shinee member Choi Min-ho and BTS singer Kim Tae-hyung a.k.a V.
Hwarang star Park Seo-joon to share screen space with Sunny actress Chun Woo-hee in KBS drama?
The 25-year-old actor revealed that the cast members of the period drama never got an opportunity to discuss about the broadcast episodes and exchange their feedback. According to him, it is mainly because the filming of the show was completed before its premiere.
In order to share their opinions with the co-stars, casts of the fictional drama created a group chat room of six people. The chat room members include male lead Park Seo-joon, Cho Yoon-woo and Park Hyung-sik.
While interacting with the representative of Yeonhap News, the young heartthrob also shared his thoughts on a travel-based reality show featuring the most popular characters of the period drama. "I think it'll be very fun if there was a program where the 6 'Hwarang's, who have the best chemistry, went on a vacation," AllKpop quoted him.
The Korean mini-series will come to a close in next two weeks and the fans are curious about various twists and turns coming up for their favourite character in the show, Park Ban-ryu. The finale will be aired on February 21 and it could feature the adopted son of Park Yeong-shil as a traitor.