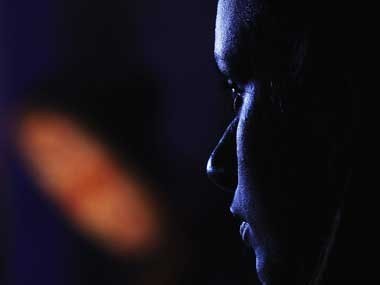 Even as the demands for women's safety in India grow louder, crimes against them continue to rise at an unprecedented rate. In a new incident, a pregnant woman in Andhra Pradesh was injected with HIV-infected blood for conceiving a girl child.
In a complaint lodged at the Vedulapalli police station in Guntur on Wednesday night, the woman, who is seven months pregnant, alleged that her husband and in-laws had been injecting her with HIV-infected blood ever since they found her to be carrying a girl child.
The woman claimed that the doctors, during an ultra-sound test, revealed the gender of the foetus to her husband and in-laws. Since then, the family had been injecting her with infected blood on the pretext of treating her for anaemia.
Her recent medical report revealed that she had contracted HIV, she claimed.
The woman mentioned that her husband and in-laws were aided by Nagi Reddy, a compounder and also a relative of the family, who provided them the infected blood, reported The New Indian Express.
The woman, who was married to M Srinivas Reddy for one year, said that she had a discontented relationship with him. She added that he along with his parents - Venkateswar and Tirupatamma - would often harass her for additional dowry.
Bapatla circle inspector Y Ramarao said that on the basis of the complaint, police have booked a case against the four including Nagi Reddy. In addition to the dowry harassment case, the accused have been booked under charges of outraging the modesty of a woman and conducting a sex determination test.
"Investigation is on. The accused are on the run and efforts are on to arrest them," Y Ramarao told Hindustan Times. He also added that the woman medical test results are awaited.