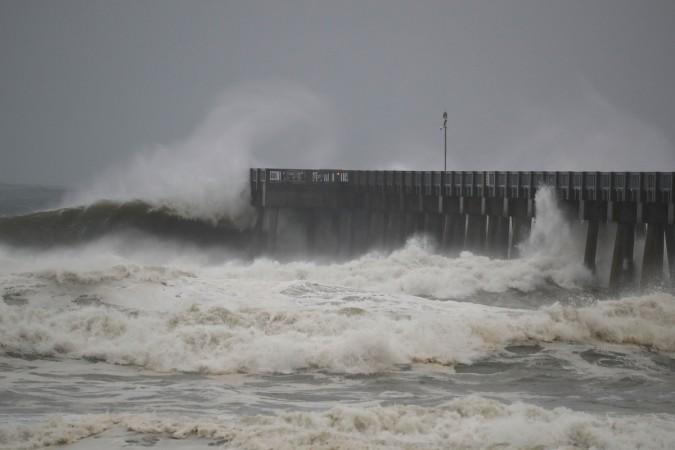 The US state of Florida is hunkering down for Hurricane Michael, which has strengthened to a dangerous Category 4 storm hours before making a landfall on the Florida Panhandle and Big Bend. This is the first Category 4 storm to hit Florida Panhandle in history and the landfall is expected on Wednesday, October 10, around 4 pm local time
The storm is said to be catastrophic, packing sustained wind speed of about 230 kilometres per hour. A state of emergency has been declared in Florida, Alabama and Georgia and authorities have been racing against time to evacuate residents from low lying regions. The National Weather Service told people that Wednesday morning was their last chance to move to safer areas as the storm was strengthening by the minute.
"If you live along the coast and were told to evacuate...this is YOUR LAST CHANCE. Hurricane Michael is an unprecedented event and cannot be compared to any of our previous events. Do not risk your life, leave NOW if you were told to do so," the NWS Tallahassee tweeted.
At least 350,000 residents have been evacuated and moved to safer locations until now and everyone has been asked to remain alert. As of now, the storm is centered about 140 kilometres southwest of Panama City, and is moving northward, reported CNN.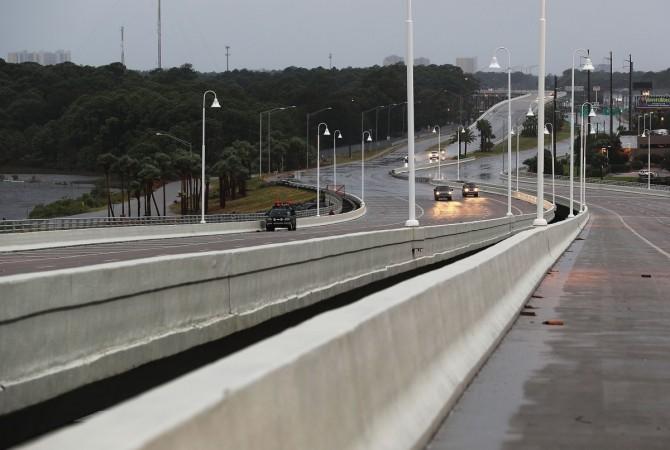 "If you decide to stay in your home and a tree falls on your house or the storm surge catches you and you're now calling for help, there's no one that can respond to help you," Escambia County Sheriff David Morgan earlier said during a news conference. "That's the criticality of following directions."
As precaution, 3,500 personnel of the National Guard have been activated and hundreds of others are on standby. In addition, about 1,000 officials and volunteers have been mobilised to conduct search and rescue operations in the region.
Hurricane Michael is also expected to uproot trees and bring down power lines and officials have been kept ready to restore electricity in affected areas. Ambulances have also started lining up to help those in need.
Meanwhile, the Okaloosa County is already recording heavy rainfall and some areas have also started flooding.
With a strong storm surge being noticed, airports in the area have been closed and road travel too isn't safe. Florida governor Rick Scott has said that residents who haven't evacuated will now have to stay where they are.
"Now the storm is here. It is not safe to travel across the panhandle. If you are in a coastal area, do not leave your house. The time to evacuate in coastal areas has come and gone," CNN quoted Scott as saying.
"Along our coast, communities are going see unimaginable devastation... The Panhandle and Big Bend will see winds in excess of 145 miles an hour. Think about that. 145 miles an hour. Again, hurricane Michael is forecast to be the most destructive storm to hit the Florida Panhandle in a century."